Lindsay Lohan may have been one of the greatest teen actors of our generation but even she doesn't have the acting chops to convince us that she's had any clue who the local yokels on The Masked Singer are.
But while she's tried her goddamn hardest to make it seem like she's down with Gretel Killeen and Wendell Sailor, one of her co-stars has finally spilled the beans that Linds has been bloody clueless.
Speaking to Stellar Magazine, Dannii Minogue admitted that she needed to give the Mean Girls star some pointers on a few occasions.
"[I've] absolutely [had to explain who the unveiled stars are to Lindsay]," Dannii told the publication. "The same if we were doing the show in another country."
"But Lindsay studied really hard," she insists. "She came up with some great guesses."
Adding, "She's generated enough column inches and interest about the show to get people interested enough to watch."
Despite this, a top dog at Channel Ten previously announced that Linds would be returning for the second season of the singing comp which gives her enough time to brush up on her Aussie celebs. Hopefully.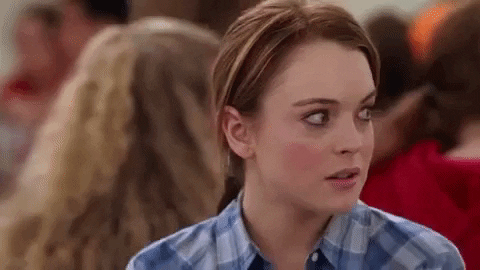 Speaking of nasty rumours surrounding Lohan, the 'Xanax' singer previously denied reports that her diva demands were causing tension behind-the-scenes.
Appearing on the Kyle and Jackie O Show earlier this month, Lindsay blamed the rumours on the media's thirst for "negativity".
"People want to find the negative for no reason," she insisted. "There was nothing negative about [filming The Masked Singer]."
Her co-host Jackie O added that production was "the best experience" and "so much fun."
The Masked Singer finale airs tonight at 7.30pm on Channel Ten.