Brooklyn Nine-Nine plans to go out in a blaze of glory – or matching leather jackets of glory – for its final season, with the latest teaser trailer counting down all the top moments over the last eight years of the show before dropping the season 8 premiere date we can all emotionally prepare.
In the lead up to the eighth season of arguably the best TV show, the team has counted up all the classic B99 moments from the program's entire existence. Across eight years and seven seasons, we've had seven heists, 32 sex tape titles, and a whopping 4297 cools.
Seven heists.
32 titles of your sex tape.
4297 utterances of "cool".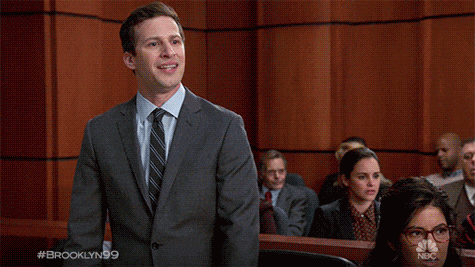 I deeply hope that someone was legitimately tasked with re-watching all 143 episodes to tally up all the times someone has uttered the word "cool", because that's definitely an impressive task in itself.
The teaser trailer also has a few moments with cast members out-of-character, reminiscing about the last eight or so years working in the Brooklyn Nine-Nine squad.
Melissa Fumero, who plays Amy Santiago, notes that the show saved her life, while Terry Crews and Andre Braugher says it's been an "incredible ride" and "so much fun".
With the new teaser, we've now been blessed with a locked-in premiere date for the commencement of our TV heartbreak. The eighth and final season kicking off on NBC in the US on August 12 (and hopefully will be beamed to us shortly after that, if not simultaneously), and will air weekly.
God my nups are toit just thinking about it.
Plenty of time to either organise a weekly viewing party or book out one night every week to be very much alone with your feelings. (And if you wanna re-watch between now and August, all seven existing seasons are currently on Netflix.)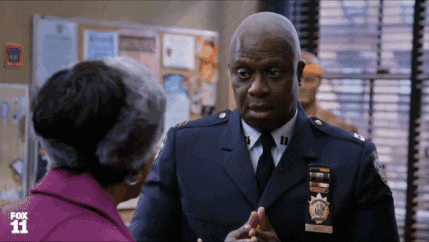 It's been a long time coming for the 99th precinct's last lap around, with the pandemic and the Black Lives Matter movement pushing the show's premiere date back from the start of 2021 to the second half of the year.
Terry Crews told Access last June that a few planned episodes were completely binned following the death of George Floyd in May 2020.
"Our show-runner Dan Goor, they had four episodes all ready to go and they just threw them in the trash," he said.
"We have to start over. Right now we don't know which direction it's going to go in.
"We've had a lot of somber talks about it and deep conversations and we hope through this we're going to make something that will be truly groundbreaking this year."
If that's the kind of approach that Brooklyn Nine-Nine is taking for season 8, then I can't wait to see how it all happens.