The ending of Big Little Lies season 2 left punters gasping for breath and while I'm not gonna spoil things here, let's just say that it went out with a BANG.
[jwplayer sNd5cmTH]
But according to one of the actresses, said bang was almost much louder.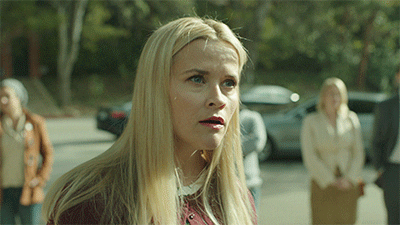 Actress Poorna Jagannathan, who played Celeste's (Nicole Kidman) child custody lawyer in the sophomore season of Big Little Lies, told Vanity Fair that one of the leading ladies was supposed to croak in the finale.
"I read the script and I watched yesterday's episode and I was like, 'Oh my god there might be a season three!'" She said.
"It's not the script I got," she continued. "One character doesn't even make it. One character dies. It's a different script. This version left the door open on something I thought was definitely closed."
The actress refrains from revealing which of the Monterey five was destined to die but Vanity Fair guesses that it was Bonnie (Zoe Kravitz).
Meanwhile, there's been a whole lotta discussion about whether or not the show will continue for a third season, with network president Casey Bloys telling TVLine that another season is "not realistic," but nothing has been confirmed as of yet.
So it's possible that they either changed the ending to keep things open-ended and pave the way for season 3 in case all the actresses are able to align their busy schedules or maybe HBO went with the Marvel move of handing out different scripts to the actors to avoid spoilers being leaked.