Happy Halloween to all you witches, ghosts, goblins etc. If you and your mates are in the spooky spirit but are struggling to agree on a Halloween-appropriate flick to watch, why not whack on a classic Halloween ep or two?
Whether you're in the mood to LOL with Friends or feel like some spooky drama with The Hills, our mates at Stan have a bunch of epic fright night picks for ya.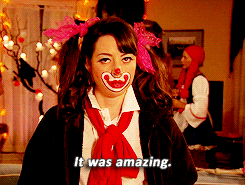 I'd legit go as far as to say that this isn't just one of the best Halloween episodes of all time, it's one of the best Friends episodes of all time 'coz it has literally everything that makes the series so great including A+ guest stars, hilarious one-liners and, best of all, sick lewks courtesy of the costumes that each friend chooses to wear.
Special shoutout to Joey (Matt LeBlanc) who went as Chandler (Matthew Perry):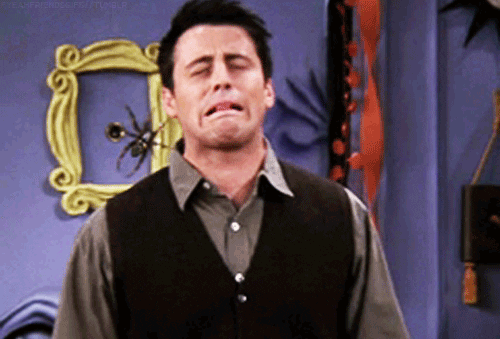 And Rachel (Jennifer Aniston) who went as "a woman who spent a lot of money on a dress and she wants to wear it, because soon she won't be able to fit into it":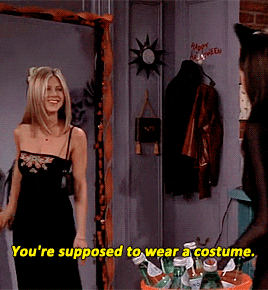 Sean Penn guest stars as Phoebe's (Lisa Kudrow) twin sister Ursula's boyfriend, Eric. In the episode, Eric discovers that Ursula has told him a bunch of lies including that she was in the Peace Corp and that she's a religious gal who attends church meetings.
Upon learning this, he and Phoebe discover that they have the hots for each other and honestly it's the TV pairing you never knew ya needed.
One of the highlights of the ep is when Ross (David Schwimmer), dressed as Spudnik, and Chandler, dressed as a pink bunny, arm wrestle to see which one is stronger.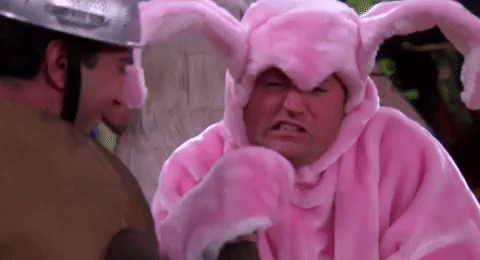 One of the first Will & Grace eps is Halloween themed and it honestly did a superb job of setting up the series and providing an insight into what makes our four sass queens tick.
Jack (Sean Hayes) and Karen (Megan Mullally) plan a night out on the town and come up with the v. apt couple costume of body and soul with Karen rocking her bod and Jack dressed as David Soul, one half of '70s TV duo Starsky and Hutch.
Meanwhile, Will (Eric McCormack) and Grace (Debra Messing) stay home to watch telly together but their date is crashed by Will's boss who enlists the pair to babysit his two young kiddies.
The dynamic duo take the kids trick-or-treating through their building, albeit begrudgingly, and their back and forth as co-parents to the kids is bloody hilarious.
Andy (Chris Pratt) and April (Aubrey Plaza) decide to throw a Halloween bash at their pad and invite the entire Parks & Rec gang but fail to tell their roommate Ben (Adam Scott).
He eventually finds out that the party is going down at his place but rather than confronting Andy and April on the matter, he takes it out on them in passo aggresso ways.
They later wrestle it out and it's honestly a moment and a half. Who could forget The Hills episode where Lauren throws a Halloween party?
The episode is extra special 'coz it features an Aussie, ya know that bloke who Audrina goes on a date with then brings along to Lauren's Halloween party?
Props to Lauren for her '20s flapper costume, complete with black bob:
In the show's first Halloween episode, Michael (Steve Carrell) is given the order to fire one of his employees due to budget cuts but he stalls in an effort to avoid ruining the office Halloween party.
The gut-wrenching suspense of seeing who gets the boot coupled with the epic costumes that the co-workers strap on all add to the humour of it all.
Here are some costume highlights from the episode: