With one day until The Bachelorette Australia 2018 finale, we (like the rest of the internet) are frantically hunting for clues about the winner of Ali Oetjen's heart. Will it be Todd King, Taite Radley or Bill Goldsmith?
Well, now it seems The Bachelorette winner might have been accidentally revealed thanks to a series of fluke-y happenings. Of course, this is all still speculation until the finale airs, but hey, come join me for a gloriously speculative journey.
The first (potential) spoiler alert comes courtesy of Ali's cousin, Bianca. To refresh your memory, Bianca (below left), made a brief cameo earlier in the series, alongside Ali (below middle) and her friend, Jess (below right).
The sleuths over at The Daily Mail then managed to track down Bianca's Instagram account.
While her account is set to private, they still managed to uncover that Todd is the only Bachelorette contestant who follows her, suggesting he's still a part of Ali's family circle.
Which has us like: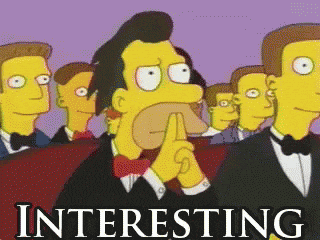 The second clue came in the form of another Instagram slip-up, showing a whole load of Bachelorette lads hanging out together.
Taite Radley and Bill Goldsmith were both pictured chillaxing with Ivan Krslovic, Daniel Hobley and Robert Colangelo.
Who's missing? Todd King, my friends. TODD KING. Chances are old mate's probs hanging low until the finale airs. Or maybe he just wasn't invited, like he wasn't invited to be anyone's partner in that weird apocalyptic group date.
But we're not done with the potential spoilers, fam. Not even close.
Just this morning, new pics started emerging showing Bill currently living his best life in Fiji on the set of Bachelor in Paradise, implying he didn't take out the winning spot on The Bachelorette.
Todd King also recently updated his Instagram bio with a nod towards his new healthy lifestyle….wink wink, nudge, nudge, Ali.
His bio now reads "Dog dad. Wannabe athlete. All puns intended. Perth, WA. @bacheloretteau '18".
Add to that the fact he's been posting a load of pics with Ali on his grid over the last week, accompanied with some very telling captions, and we think we've got ourselves a spoiler.
"Thinking about all the hikes we could share in a lifetime" he wrote for this post.
Then there's this cringe one-liner: "On a scale from 1 to 10, you're a 9… And I'm the 1 you need"
Last but not least is this peak softboi caption: "Jump, and you will find out how to unfold your wings as you fall."
So there you have it, me convincing myself that I've figured out The Bachelorette winner. Thank you for coming to my Ted Talk.
Image: Network 10