Here's a shocking piece of intel for you: Remember Arthur? That cheery children's show that you watched back in the day at 3pm on ABC when you got home from school? Well can you believe they're STILL making the damn thing, bless 'em?
me realising all the wonderful kinds of days i've missed
[jwplayer gNKCqtOD]
Yep, it turns out your friendly neighbourhood aardvark has skipped into his 22nd season and since the world is a different place now than it was when we were kiddies, one of his nearest and dearest has come out as gay and I've never felt more proud to be an Arthur stan than I do right now.
The outed cartoon character is his strict but helpful teacher, Mr. Ratburn who reportedly has a gay wedding in the forthcoming 22nd season in an episode titled Mr. Ratburn and the Special Someone, TV Line reports.
In the ep, Arthur and his mates are surprised to learn that their teacher is engaged, not because it's to a man, but because they refuse to believe that their teachers actually have personal lives outside of school, which is fair.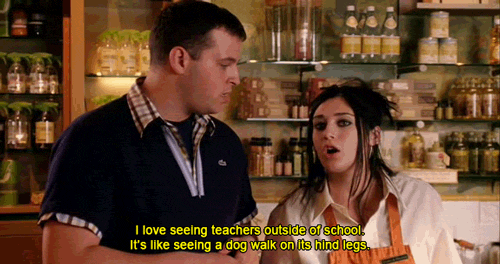 "When they go home, they sharpen pencils, eat kale and dream up homework assignments," Buster insists. "They don't even sleep! They just go into low-power mode and watch documentaries."
The word "gay" isn't actually used in the episode but the gang visit the wedding where they are pleased to see that their teacher is happy.
Glee star and LGBTQIA+ advocate Jane Lynch guest stars in the episode as Mr. Ratburn's sister.
This isn't the first time that the series has featured a gay character as in the 2005 episode of the show's spinoff, Postcards From Buster the titular rabbit meets several children whose mums were lesbians, to which he commented, "Boy, that's a lot of mums!" 
Dayum, not only is the show successful enough to boast a spin-off AND 22 seasons, it's also been ~woke~ for 14 years now.
skip on, old friend, skip on