If you had to pick your least favourite meal, weekday lunches would probably get the vote.
I mean, what's to love about your Monday to Friday feed? Every day feels like deja vu where you have to decide whether to bring leftovers or fork out for a local meal.
Add to that the fact you only have an hour to chow down on your meal of choice and the whole weekday-lunch thing makes for one very underwhelming, rushed affair.
So, in order to get you excited about your workday graze, we've rounded up nine ways to jazz up your sadass work lunch:
1. Invest in tasty ~condiments~
Sometimes the difference between a 'meh' and 'amazing' meal is as simple as the condiments.
Whether it's noodles that have a generous spoonful of Sriracha sauce stirred through, a stir fry complete with a dash of yumm soy sauce or even your bog-standard ham sandy made that bit more special with a finish of wholegrain mustard – never underestimate the value of condiments.
Your office kitchen might already be furnished with these gems or, if not, keep a few in your drawer for those days you want that little extra something-something on your plate.
2. Get away from your desk
Moving away from your desk for an hour, or even 15 minutes, offers your eyes and brain a welcomed break from the glare of your computer screen. Why not take the opportunity to eat your meal in the park for a change of scene and to get that precious Vitamin-D into your system?
It sounds like a bit of a hassle but it's worth making the effort when you realise how refreshed you feel afterwards.
3. Turn it into an 'event'
If you're feeling social, try setting a calendar reminder for you and your workmates so you can all have some catch-up time outside of meetings.
In addition to keeping you feeling like a human being, making plans with other people almost means you're more likely to stick to having lunch at a reasonable hour because you're all holding each other accountable to the same plan.
4. Make terrible life decisions
Depending on how dedicated you are to the cause, you can even screw up your life to add a little zest to your squad's lunchtime banter.

5. Use fresh ingredients
Fact: Ain't nobody looking forward to a frozen food or pot noodle lunch. If you're gonna make your own meal situation, be sure to jam pack your meal with fresh veggies and proteins to help keep you energised through the rest of the day.
6. Get a better job
If you're looking forward to your midday feed every day, chances are you're not that stoked about your job.
Make sure the rest of your day is as good as lunch by pursuing a job you actually care about. Not sure where to start? Pedestrian Jobs has a whoolllleee bunch of listings to get you started.
7. Bring generous leftovers
The one thing worse than reheated leftovers is when said leftovers are in stingy portion sizes. Whilst you might be able to make that pasta stretch for six 'meh' meals, why not make them five adequate serves?
If one of the reasons you're bringing in leftovers is to save some dollarydoos, decent portions will keep you satisfied and help curb those 3pm snack trips.
8. Eat with proper cutlery/kitchenware
This one's a cinch. Swap out your battered Tupperware container and disposable cutlery for a nice plate, glass and pair of eating utensils. This simple switch will make you feel like you're having a home cooked meal rather than a pissy packed lunch.
9. Don't forget to season
Seasoning is to the culinary world what flossing is to dentistry. It's easily overlooked but can make a world of difference.
Granted, your 'rents might've drilled you about over-seasoning your fodder as a kid, but, done right, salt and pepper simultaneously adds and enhances the flavour of your dish.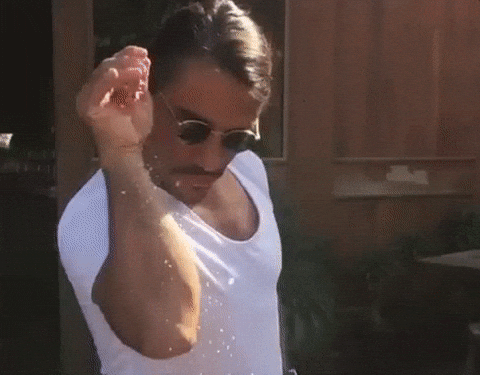 10. Buy your food instead
If you haven't already downloaded Liven you should get on it, stat. For those unfamiliar with Liven, it's a restaurant discovery and mobile payment app partnered with all your favourite food haunts, including PappaRich and Gelato Messina.
Every time you spend on the app, you earn LVN (a cryptocurrency) that you can save, send or spend on your next purchase. This basically means that if you're eating out you're doing it in a much savvier way.
Plus, while you're here, why not enter the draw to win a month's worth of free lunches on Liven?
[competition-button link="https://www.pedestrian.tv/win-free-lunch/?utm_source=pedestrian&utm_medium=editorial"]