No, it's not a joke, you can literally score yourself a free feed and a cold one this weekend in exchange for something spicy from your cupboard this weekend at Jimmy Grants in Bondi and Richmond.
[jwplayer vywYhrEP]
Maybe it's a copy of Spiceworld on VHS that you can't watch anymore because your parents sold the tape player ten years ago, or maybe it's an unopened bottle of Carolina Reaper hot sauce that you haven't dared to touch yet because you don't particularly want to put the seventh circle of hell on your tongue. Or maybe it's a handwritten recipe from your grandma for her famed phaal curry that almost killed you when you were ten.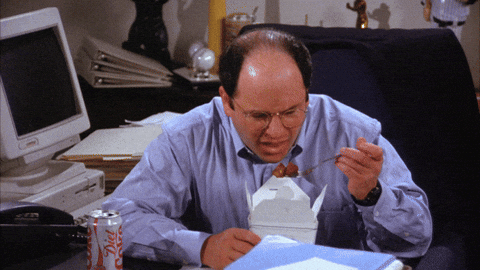 Between 2pm-5pm on Saturday, November 10, punters who want to share the heat can bring their spicy selections down to the Jimmy Grants shops in Bondi Junction and Richmond, and trade them in for a pork souvlaki and a Goose Island Brewery froth – you have to be 18+ of course.
It's all a part of the endeavour to bring flavour to the Bland Shire Council, because with a name like 'bland' you can tell that they don't have anything much spicier than the sweet and sour sauce that comes with the potato wedges at the local bowls club. All the spicy things collected at the Sydney and Melb dropoff points this weekend will be taken out to the Bland Flavour Festival next weekend in the West Wyalong area.
So raid your pantry, your neglected CD collection, and your secret stash of red-hot love letters from flames past – who knew all that spice could pay off one day.