Sydney's Carriageworks is going to be home to a whopping amount of fresh French fromage for three days in October, as the Bon Fromage cheese festival hits the city once again.
[jwplayer yCuc85xq]
Showing off over 20 variety of cheeses direct from the curd capital of the world, as well as delights from local cheesemongers, the cheesy affair's piece de resistance pièce de résistance is a 60-metre grazing board that will hold a literal tonne of cheese over the festival. The festival hit a half-tonne at previous years, and in 2019 it's going for the whole-ass tonne.
A tonne of cheese, I can't even fathom that in my tiny mind. It's enough to power cheesemares for a lifetime, I reckon.
Oh, and it's all free to pick at. Go for your life, just go hog-wild on that cheese table.
As much as it sounds like a chance to stuff as much fancy-ass fromage into your gob, it's not all that's set to happen at the cheese festival. No whey.
World-renowned French cheesemonger Francois Robin will be running masterclasses (with tastings, obv), there will be cooking demonstrations and cheese workshops, as well as specially-made cheese-heavy dishes from the kitchens of BL Burger, KOI Dessert Bar, and Loluk Bistro.
The festival will also have a wine and gin bar up and running, so you can pair your nibblies to a nice tipple, or take a bottle home to go with your next cheeseboard.
Plus you'll be able to take some delish cheesy boys home from local Aussie artisanal fromageries and provedores. This cheese festival truly sounds like what I imagine food heaven to look like.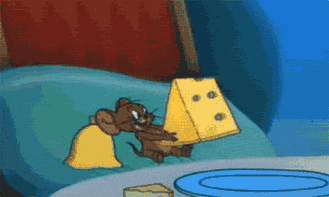 The Bon Fromage cheese festival lands at Carriageworks on October 18-20 and is entirely free to get into, the only catch is that you have to register for a session, which is a pretty bloody good deal to me.
Corral the group chat now because I'm sure it'll sell out quicker than you can say "Bleu d'Auvergne."