PEDESTRIAN.TV

 has partnered with BWS to scour the world for the rarest six-pack.
I'm gonna bet that you've probably heard of Oktoberfest. If you're a living, breathing, beer-drinking adult then it's most likely on your boozy bucket list. Maybe you've already been. Maybe you've already donned some lederhosen alongside 400,000 other people and sank brewskis in true German style.
But did you know that there are other regions of Deutschland producing ripper beers? And did you know that we sent BWS enthusiast and all-round funny bloke Malcolm, as well as our "celebrity" Tai Hara, to Germany on the hunt for one such ripper beer?
That's right, in the latest edition of the World's Biggest Beer Run (where we and BWS, scour the globe for six rare craft beers not stocked anywhere in Australia in order to create the rarest six-pack known to (wo)man) we head to Bamberg, the land of steins, to chase down the elusive Schlenkerla, AKA, the perfect smokey bier (German flex).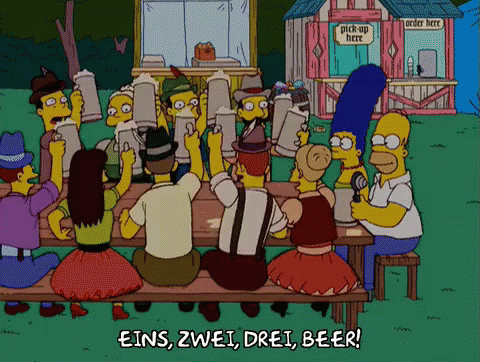 If you've not heard of BAM-berg or the Schlenkerla, then sit down and buckle up your lederhosen, because you're in for a malty treat. Bamberg is not only the beer capital of Germany (don't @ me, the town has over 100 breweries, FACT) but it's also UNESCO heritage-listed and situated right on the pretty shores of the River Regnitiz. So you can basically sink beers inside a fairytale.
The Schlenkerla is produced within 10 breweries of the same name and it's often (well, has been at least once) referred to as 'liquid bacon'. LIQUID BACON. Just like, take my money now. The Schlenkerla is all molasses in colour and hella smokey, thanks to the malt which has been roasted over an open fire. And you know it's good because brewmaster, Mathias Trum, and his family have been making it for over 6 generations. That's history in the brewing, friends.
You can check out Malcolm, Tai and Mathias' shenanigans here:
If liquid bacon is up your alley, you can have a taste by entering our comp, which will send out 20 of the world's rarest six-packs – including a stubby of Schlenkerla – to the winners. Do you even stein?
Image: Supplied