If you missed out on the last amazing travel deals of the Click Frenzy sale, I hope you've got your shit together now because it's back baby, from 7pm tonight and running to the to midnight tomorrow (AEST). With over 2000 deals from more than 300 retailers, you're probs going to find something of interest. It covers a bunch of different categories too. Travel of course, but also fashion, to electrical, to homewares and plenty more.
If you're finding yourself with itchy feet lately though, these are the travel deals to get your little globe-trotting heart racing.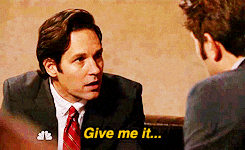 Flights
You're obviously going to need the flights to your next fab vacay location. So check out Qatar Airways for 10% off any base fare until 31 May. Hawaiian Airlines are yet to release their frenzied deal but watch this space. Webjet is also back with their 10% off a lot of flights sitewide, plus deals on individual holiday packages.
Tours & Hotels
Get all your hotel deals in one place with Booking.com. They'll be releasing deal deets at 7pm when the sale starts but it's always a good'un. If you're feeling an Asia trip coming on check out half-price holiday packages from Click Frenzy.
Accessories
You'll obvi need new runners for all your exploring, so check out 40% off full price items using the code 'MAYHEM40' at New Balance. Then let's not forget the suitcase wardrobe with 40% off Boohoo and 50% off Boohoo Men. You'll obvi need a new camera and/or drone to take the best happy snaps of you looking fab in your new gear, so enjoy the frenzy deal portal at Kogan.
Supplies
You're on vacay so you'll obvi need a few food and bevvie supplies. Luckily Cellarmasters is schwinging an extra 10% off selected Click Frenzy wines for our readers with the code 'CLICKFRENZY', while First Choice Liquor is offering a solid 40% off Select Wines from 20th to the 22nd of May.
This is but a mere tidbit of all the deals you'll find so set your alarm for 7pm and head on over to the Click Frenzy website. RIP your bank account.
As Pedestrian editors, we write about stuff we like and think you'll like too. Pedestrian often has affiliate partnerships so we may get a share of the revenue from your purchase.
Image: Gossip Girl