Do you remember what you got for your first Christmas?
Yeah, neither. To be fair it was quite a while ago but, if I have to guess, I'd say it was something like one of those weird squishy plastic picture books or maybe even some cute animal soft toys – pretty standard baby stuff. In all honesty, I have no idea, but one thing I know I definitely didn't get was a Louis Vuitton handbag.
That, my friends, is just one of the many ways the Kardashian family differs from the rest of us.
Overnight Kim Kardashian shared a photo on her Instagram Stories revealing the boujee designer haul she scored for her infant relatives.
The pic in question shows not one or two, but SEVEN matching mini black Louis Vuitton monogram bags.
"I got these for all the baby girls in the fam for Xmas from Japan" Kim wrote.
Us right now: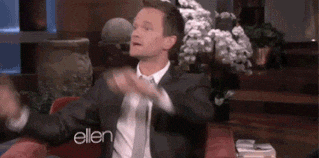 Kylie Jenner then took to the 'gram to share footage of her 11-month-old daughter, Stormi Webster, sitting pretty with her new designer addition and I, for one, cannot relate.
I'm not sure if it's the chair from Travis Scott – which resembles a sad pile of abandoned plush toys in a kid's store – or the way Stormi seems to sassily swing the $2,700 bag over her shoulder, but this is just a lot to take in.
"daddy dropped off a new chair for stormi and omg this girl threw the bag over her shoulder i can't" wrote Kylie.
When Stormi's given the bag, she just starts waving at the camera saying 'byyyyeee' like she's on her way out to the shops, ditching all the grown-ups in the process.
Little does she know, that bag actually costs more than an average adult's fortnightly income, but hey! I am equal parts interested and hesitant to see how Kim K goes one better next Christmas.
Image: Instagram / [@kyliejenner]