If you think you're close to understanding the fashion world, you might want to think again.
Over the last year we've seen our fair share of batshit crazy trends, ranging from godawful clear panel jeans to some offensively ugly dad sneakers. And while we might like to tell ourselves that there's an air of irony surrounding these objectively fugly creations, sometimes we're not always so sure…
The newest piece to catch our attention (for all the oddest reasons) is a pair of designer penis earrings costing over $380.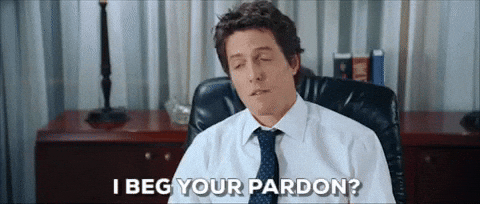 The ri-dick-ulous accessory, designed by French house Saint Laurent, features two stiff dongs hanging from matching hooks:
Patinated in golden brass, the earrings come (no pun intended) complete with the signature 'Saint Laurent' logo emblazoned across the back of the shaft:
As if that wasn't enough BDE energy for your outfit, the bold bling also has a matching penis pendant necklace:
And the necklace is even exxier, setting you back a dick-whacking $920.
But the strangest thing about the whole product is the response, with the necklace and earrings selling out INSTANTLY.
Yep, you read that right. Fashion people are gagging for the D accessories.
Literally the only place we could wear these would be one very extra bachelorette night, where they'd be bang on. But somehow we can't imagine running to the shops in them…
True to form, Twitter also had a few thoughts on the matter:
???????? you betta come thru ???????? https://t.co/LWdovtfl2c

— Kkris T An (@KkrisTAn) November 9, 2018
So … Yves Saint Laurent has designed penis shaped necklaces and earrings. For 700 dollars upwards. Not to be a dick about it, but that's a prime example that money can't buy class or taste.

— Lorelai (@LorelaiJones) November 11, 2018
Just what I've aways wanted said no woman ever…https://t.co/JMFdKvkRqJ

— NivensMcTwispy (@NivensMcTwispy) November 9, 2018
Ah fashion, it seems you continue to stump us with your truly cooked creations and eye-watering price tags.
Never change, okay?