I could wax lyrical about all the ways Rihanna is actual #goals. When she's not busy kicking serious goals in the music industry, RiRi's running her new ventures in the fashion and beauty space with Savage x Fenty and Fenty Beauty. Just like her toonz, her new businesses continue to turn heads for all the right reasons.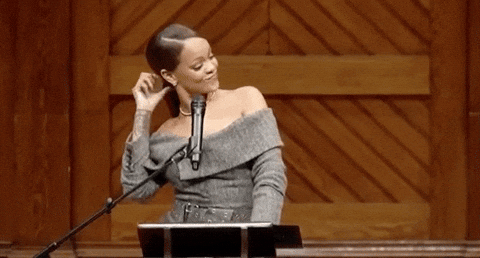 Whether it's her inclusive offering of foundation shades, which cater to more women than some of the world's leading beauty brands, to size inclusivity in her lingerie label, Ri's proudly championed diversity in the industry, and we are VERY here for it.
To refresh your memory, earlier this year Ri candidly opened up to Vogue US about her changing body shape, after fans felt the need to comment on her new, 'thicc' body.
"You know, it comes with a price. You want to have a butt, then you have a gut," Ri revealed.
She went on to say that, despite her changing figure, the most important thing is feeling good in her own skin, and to help others feel the same way – something she clearly carries close to heart in her Fenty projects.
"I accept all of the bodies. I'm not built like a Victoria's Secret girl, and I still feel very beautiful and confident in my lingerie." 
Practicing what she preaches on a personal level, RiRi's now gone and starred in her newest Savage x Fenty lingerie campaign and boy, she looks fire.
The Savage x Fenty Instagram account just shared this clip on their feed, showing your fave Bad Gal up close and personal sporting a white bridal-inspired lingerie set, complete with a veil:
The footage was then followed by a still of Ri rocking the co-ordinates and honestly, how can anybody not love Rihanna?
We've said it before and we'll say it again: God bless Kween RiRi, long may she slay.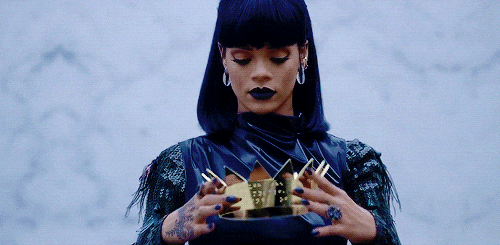 Image: Instagram