All the yarns we've spun so far this morning about the Met Gala 2019 have been heralding celebrities' extremely extra and campy lewks from Lady Gaga's four outfit changes to Harry Styles' lace get-up to Cole Sprouse and Lili Reinhart's Hunger Games-esque threads.
Fashion designers Kim Kardashian and Kanye West, however, embarrassed themselves, their families and the entire Met Gala with their borzo looks.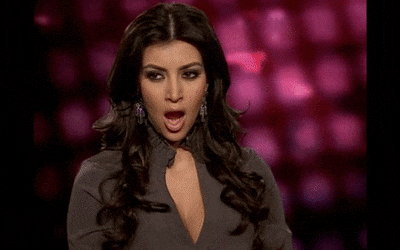 Kardashian wore a beaded latex Thierry Mugler dress which is something to look at, sure, but camp? Abso-fucking-lutely not.
What bothered me the most about the dress is that it was nothing new or special. It looked exactly like all the other figure-hugging shit she wears to club appearances and signings and whatever the hell else she does of an average day.
Meanwhile, Kanye. Fucking Kanye.
I'm not sure if Kim had to convince him to go along with her by threatening to burn his MAGA hats or what, but for a clothing designer, the bloke put absolutely no effort into his outfit. It literally looks like he was dragged directly from the couch to the red carpet.
I have no idea what kind of a statement he's trying to make with his basic black, sweatsuit look: Either that he gives zero fucks about the fashion world or swanky events or maybe that he has no interest in repping the camp theme and therefore he went for a mono-coloured look.
IDK. Either way, I don't like it.
Fuck Kim. Fuck Kanye. And fuck their basic ass looks that they clearly put zero effort into while swanning around town calling themselves ~fashion icons~ or whatever.
DISAPPOINTED.