PEDESTRIAN.TV has partnered with Bubba Pizza to help soothe your pounding post-AFL Grand Final hangover.
The AFL Grand Final is just around the corner, folks, and with the excitement of parties and celebrations comes the dreaded next-day hangover. Worry not, friends, Bubba will be slinging free cold pizzas from stores across Victoria and South Australia to help soothe your huge aching bonce.
I know what you're thinking, why cold pizza? Well, hear me out for a second. Cold pizza can be an absolute lifesaver when it comes to easing the beery blues. Maybe it's something about the starchiness, or maybe it has more to do with the antioxidants in the tomato sauce, but either way, it just works. And hey, if you prefer warm pizza, just chuck it in the microwave. Don't be a baby, it's free.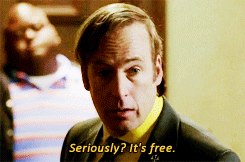 "Grand Final weekend is a Melbourne institution, and part of that includes a sore head come Sunday," Bubba Pizza Director, Damian Hopper said in a release. "To prepare for what I like to call Grand Hangover Day, Bubba Pizza is this year offering to deliver free cold pizza across Victoria and South Australia to help make hangovers a little better."
"We know what to expect this weekend, and we're anticipating we will cook more than 7,500 pizzas, with the most popular order expected to once again be the humble ham and pineapple pizza."
Bubba isn't pissing about, either. The stores are fully stocked with around "800kgs of tomato sauce and more than 1,800kg of cheese," which I think you'll agree is freaking heaps. In fact, Hopper says it's the "equivalent of 20 AFL players". Red hot. 
If that sounds like a solid deal to you, Bubba has your back this Sunday the 29th of September between 10am and 12pm. All you have to do is head HERE and fill in the form to secure yourself a delicious slice of leftover gold. It's only available within Bubba normal delivery zones and is max one large Aussie pizza (essentially bacon and eggs on a pizza) per customer and address, so just keep that in mind. Orders will be confirmed on Saturday at 10am via email, at which point you'll also be given an approximate delivery time.
FOOTY!
Image: Workaholics