Pets and animals in Canberra and the wider ACT region are set to have their feelings recognised as amendments to the Animal Welfare Act recognise animals as having the capacity to feel or experience subjectively.
The ABC reports that under the proposed amended laws, pet owners who keep animals in cages that are too small in relation to the size and needs of the animal or fail to exercise their pet for a minimum of two hours in a 24-hour period could face a fine of up to $4000.
There are some exceptions to the rule, however, allowing for spaces like chicken coops, bird cages, and cat runs to still be used by owners as long as the animal is given ample room to move relative to its size.
The amendments to the Animal Welfare Act will be introduced to the Legislative Assembly in Canberra this week, and if brought into effect, will be the first of its kind in Australia to recognise animals as having the ability to perceive the world around them.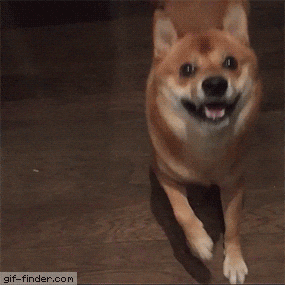 The amendments also include offences around other aspects of animal welfare, including food and water access, grooming, access to shelter and hygienic space, and intensive breeding – each carrying its own penalties.
Some of the amendments carrying imprisonment as well as a fine, including abandoning animals, cruelty, use of electric shock collars, laying poison, and unlawful confinement.
It will also make it an offence for pets to travel in cars without proper restraints, with owners found breaking this law to likely cop a $16,000 fine and one-year imprisonment.
The amendments, however, would make it legal for someone to break into another person's car to protect an animal from harm or death, and there were no other reasonable options available.
The new laws would also include fines for not reporting injured animals – including wildlife – within two hours of the injury occurring. So it's probably smart to get the Wildlife Hotline number in your phone in the off-chance you collide with a roo in the ACT at dusk.
As for service dogs and their humans, the new laws would make it an offence to refuse someone entry to a public space with their service animal, or charged someone a fee for entering with a service animal, and anyone caught faking that their animal is a credited and listed service animal could face a fine of up to $3200.
The Legislative Assembly sits this week Tuesday to Thursday, meaning that these amendments have the potential of being made real soon.
Source: ABC
Image: Getty Images / Dmitry Feoktistov