PEDESTRIAN.TV has teamed up with Griffith Uni to find you your future career path.
Like every young horse girl, my dream career was a vet — until I learnt about the whole putting-pets-down thing. Damn. Next up, I wanted to be a doctor, until I realised I didn't quite have the brains for it…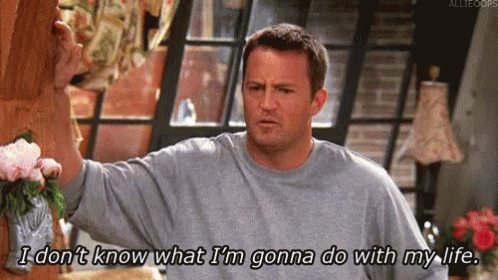 Finally, after years of changing my mind and months poring over a careers guide as thick as a phone book, I settled on this media biz.
So whether you're finishing high school soon or looking to switch up your career, it can be hard to find a path to follow.
To help wade through all the futures at your fingertips, we've teamed up with Griffith Uni to create a Career Counsellor Generator.
That's right, no human counsellor called Barb to shoot down all your hopes and dreams, we've got a nifty little quiz here to suss you out instead. It will ask all about your interests and passions before pointing you in the direction of a career path we reckon you'll love.
Not only will it spit out a specific career path for you, but once you complete the quiz, you go into the running to win a $2,000 JB Hi-Fi gift voucher. Think of all the playstation games uni supplies you could buy with that?
If you want to make your studies matter but need some direction, our quiz is a fun starting point.
Good luck!
Image: Parks and Recreation