The mid-2000's were a truly fascinating time.
The Veronicas were topping the charts, the Kevin '07 campaign was in full swing and by the looks of things, Melbourne clubgoers were having the time of their tight-jeaned lives.
How do we know? Some 
saaaah vintage
club pics have sprouted up on this 
Facebook page
, from the iconic night 
Click Click
.
Bitta background for those of us who were just starting to sport pubes during this time and are thus too young to remember: Click Click was the jewel in the super popular streetparty crown, with anywhere between 800 – 1000 people cutting shapes at Brown Alley in Melbourne's CBD every Sat night.
Christie, a brave member of our staff at Pedestrian.tv remembers the time quite fondly: 
We had a chat to Hugh E Waters, the man behind the Facebook page that's sure to leave anyone over the age of 25 sweaty and remorseful. He says people started asking for old pics and club mixes, so he searched, and delivered, after finding some "on an old hard drive".
"People seem to be talking about this era a lot lately" he says.
It was a time when Keffiyeh scarves were encouraged and worn with reckless abandon.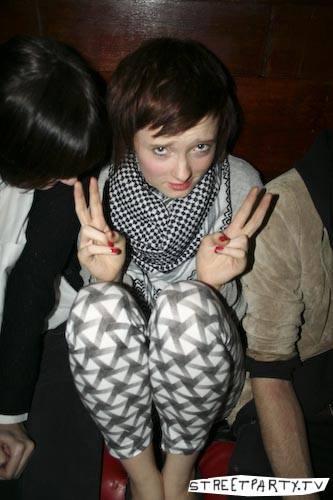 Vests were donned by the quintessential mid-2000's version of the fuckboi.
And if you didn't have the violently side-swept bangs situation under wraps, you were nowhere.
If you're starting to feel strangely nostalgic for a time when
Sneaky Sound System
reined supreme, there's an event on
Feb 26th
called '
2007
', calling for you to 
"find your best pair of fluro wayfarer shaped sunglasses because it's time to party like it's '07."