American actor Megan Markle is set to marry Prince Harry in a few weeks, and while they make preparations for the big day, Megan's nephew in the US is rather busy cashing in on the event by making his own strain of weed called – get this – "Markle's Sparkle".
His name is Tyler Dooley and he's the 25-year-old son of Megan's half-brother. Tyler already works in the Oregon weed industry, helping to grow millions of dollars' worth of the stuff, but is pretty keen to launch a potent new variety to celebrate his aunt's big day. Bong on.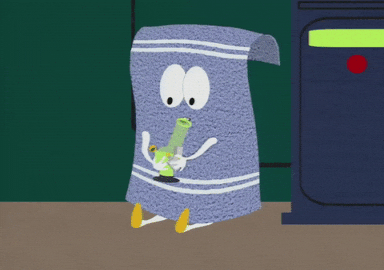 While he says the last time he spoke to Megan was about three years ago, he told the Mail Online that he'd be "more than happy" to give her and Harry a sample of the product. Hell yeah, mate.
"I know in England that marijuana is still a taboo subject but it's more normal to us here because we grew up around it in high school," he told the Mail Online. "Everybody experiments with it here."
"Prince Harry enjoys a good party. I'd be happy to show them around if they ever come out here and educate them on the medicinal benefits of marijuana which helps everything from post-traumatic stress syndrome to insomnia to pain in cancer patients."
Look, Tyler, you're probably right. It's likely that Harry was no stranger to a cheeky bong back in the day, but I reckon he's moved on, pal. He's put it all behind him, champ. Do you think he's pleased you're naming some dank weed after his wife? What do you think Queen Lizzie's gonna say?
Kudos to the bloke for jumping on a growing industry (haha), but I just can't help but see this whole thing as a blatant cash grab.
During an appearance on Good Morning Britain last month, Tyler and his mum said neither of them received an invite to the wedding, which is pretty rough when around 2,000 normies got one. Fuckin' ouch. 
A Kensington Palace spokeswoman responded saying "this isn't something we're commenting on". Double ouch.
Best of luck with your weed farm, Tyler.
Source: The Sun
Image: Getty Images / Samir Hussein