If you're anything like me and completely invested in everything Meghan Markle and Prince Harry do / say / wear, then you'll be thrilled that they're blessing our humble country with their royal presence next month.
Heading to Australia for the Invictus Games — the sporting event for wounded war veterans that Harry created — the Duke and Duchess of Sussex will also be visiting some of our most glorious locales, including Sydney, Melbourne, Fraser Island… and Dubbo.
Yep, the palace has released more details of Meghan and Harry's trip, which will also include visits to The Kingdom of Tonga, Fiji and New Zealand, and according to the statement "will focus on youth leadership, and environmental and conservation efforts, including the dedication of several new Queens Canopy projects", the latter referring to the Queen's forest conservation initiatives.  According to the Palace's tweets, "the tour will also focus on the recovery and rehabilitation of servicemen and women through Invictus Sydney 2018."
The official royal tour statement outlined where the couple will be and when, so we now know they're kicking things off in Sydney on October 16 before moving along to Dubbo, in NSW's Central Northwest on October 17, Melbourne on October 18, back to Sydney from October 19-21 and Fraser Island off the coast of QLD on October 22.
It's not yet know specifically what the pair will be up to in Dubbo, and I've only been there twice — if they're following my itinerary, they'll go to Western Plains Zoo, visit one of the two Macca's in town and buy a cup of cinnamon donuts from Donut King (okay, so my visits weren't super long).
Dubbo locals, look alive — and hit us up if you spot a royal.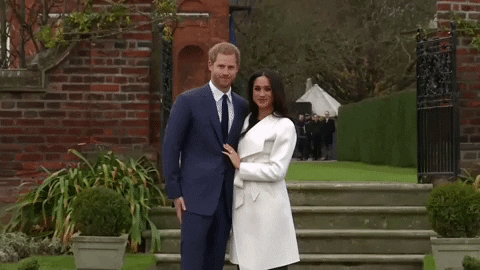 Image: Getty Images / WPA Pool