Contributor: PEDESTRIAN.TV
Ever wonder what the dude behind "not bhed, good soyze" is doing, or how Shannon Noll is trucking after memes shot him back into relevance a few years ago? Maybe you found yourself at the gym the other day, staring into a mirror, thinking about Zyzz and his brother, Chestbrah, wondering how the hell that all happened.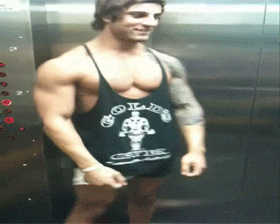 We found ourselves wondering the same thing, so we've deep-dived straight into these memes, hitting the road to meet the people behind them — these ordinary Aussies who went certified viral online and became unlikely icons of Australian culture along the way.
It's all part of our new weekly series, '15 Minutes', streaming on PEDESTRIAN.TV's Facebook page via Facebook Watch every Monday at 7pm from September 30. Our host, comedian and meme-wizard Nina Oyama, has travelled all over Australia, picking the brains of some of the country's most recognisable internet talismans.
Join us as we go behind the headlines and funny pictures and try to understand the highs of virality (all the fame, social clout, and endless notoriety) and the lows, too: when the attention is all dried up and you're wondering what's next.
Catch a new episode of '15 Minutes' every Monday at 7pm from September 30 – only on Facebook Watch.