Vivid Sydney is not yet done with the announcements, because today it dropped a few things you can check out that aren't on the main stage in the Sydney Opera House. Yes, it includes a special intimate chat with Ice Cube for a very tidy sum of $20.
If you've followed Zan Rowe on Double J (and formerly Triple J) then you'd be well-acquainted with the Take 5 segment. Over Vivid, the one and only Ice Cube (yeah, the one who spat 'F*ck Tha Police' and other N.W.A. bangers) will be in the hot seat for a very special, intimate and rare AF look at five songs that have had a lasting impact on him.
It's all happening at the Joan Sutherland Theatre on Monday May 28, so be ready to chuck an excellently-timed sickie.
Tickets are a very tasty sum of $20, which is a damn treat. Pick 'em up over here on presale Wednesday May 9 at 9am, and general sale on Thursday May 10 at the same time.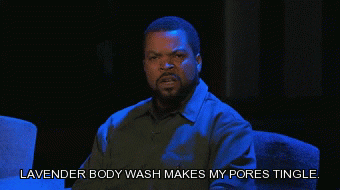 Alongside all the light-up art installations that turn the water's edge, Botanic Gardens, and other hot spots around the city, Vivid announced that they're opening up the bar on the Northern Foyer into 'Goldie's Music Hall'., a pleasure dome of gold and black draping where you can bliss out before or after a gig in the concert hall or theatres.
The northern bar is always a nice little highlight/great spot to have a sneaky beer and enjoy the view, and this year it's being taken over by Midnight Special – yep the bluesy, jazzy team from the unsuspecting bar in Enmore – and they'll be spinning some very good croony tunes on wax all night.
The bar will have some local brews on offer from Grifter and Young Henrys, as well as master distillers Archie Rose and Poor Toms Gin. The Goldies team will be serving up some classic cocktails from the golden years, paired with some decadent lil' snacks.