If you've ever wanted to just gather all your fave acts onto one ideal festival lineup, but then also not even have to put pants on or leave the house to be able to hear 'em all play live, then Triple J's new Dream Festival is going to make you very stoked.
[jwplayer sgZltNZK]
Imagine a timeline where you could flick between three stages and see the likes of Beastie Boys, Amy Shark, Lorde, Gang Of Youths, Radiohead, and N.E.R.D. play live. Well, that's exactly what's happening on June 22 across Triple J and its sister stations, Double J and Unearthed.
Take a moment to breathe, because Dream Festival is 100% happening, but not in the way that you'd expect.
If you remember back to the mid-00s, Triple J hosted the Impossible Music Festival to celebrate a huge 20 years of recording live music and bringing it to the masses via Live At The Wireless. It was a hell of a time, listening back to moments in live music history from gigs gone by.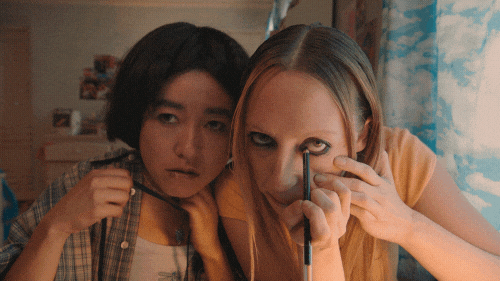 Dream Festival is essentially the same thing, rebooted, and spread out across three ~stages~ so you can literally sit on the couch in your PJs and not have to worry about running from stage to stage to catch your faves.
Maybe you can blare it while you're cleaning the house, or make a whole party of it and host a mini-festival in your backyard. The world is truly your oyster here, the beers won't cost you an arm and a leg, AND you can sleep in your own damn bed once the festival ends. How good.
The whole thing kicks off from midday local time Saturday, June 22, with a whopping 30 live sets recorded over the last 35ish years by the national youth broadcaster. Check out the full lineup below because it's a bloody pearler.
A.B. ORIGINAL
AMY SHARK
ARCADE FIRE
BALL PARK MUSIC
BEASTIE BOYS
BOY & BEAR
BROCKHAMPTON
CHVRCHES
EDDY CURRENT SUPPRESSION RING
FLUME
GANG OF YOUTHS
GRINSPOON
HOCKEY DAD
THE JUNGLE GIANTS
LANA DEL REY
LORDE
N.E.R.D.
PJ HARVEY
POWDERFINGER
RADIOHEAD
REMI
SAMPA THE GREAT
SAN CISCO
SHARON JONES & THE DAP-KINGS 
SIA 
SILVERCHAIR 
TAME IMPALA 
TASH SULTANA 
THE XX
Oh and if you're a fiend for live music and want a chance to make your festival dreams a reality, Triple J is also giving away the first-ever Festival Superpass which is kinda like the coveted Golden Ticket, but it'll get you into every Triple J-supported fest for a whole dang year. Check out the Dream Festival site for more info on that.