If you were done with the Mason Ramsey and Yung Thug remix of 'Old Town Road', then you're absolutely in luck – Lil Nas X has teamed up with RM from BTS to take the horses out of the wild west and into the eastern world.
Taking their horses down to Korea, most specifically Old Seoul Road, the collab with the BTS rapper is sure to set the Army alight with how damn good it is.
Other than this being a damn tight remix of the Lil Nas X hit, it's a bloody smart move from the young rapper, who has all but locked in his chances to break the record for the longest-running number-one single of all time. Of ALL TIME.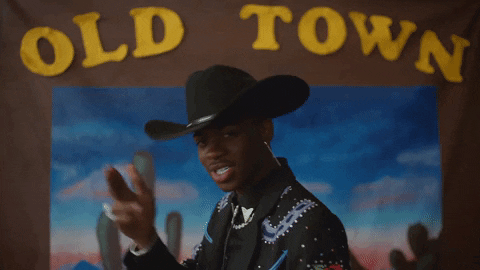 Including someone from BTS, who have a very well-documented fanbase that go absolutely bonkers for literally anything they put their name to, is nothing short of a masterstroke from Lil Nas X.
'Seoul Town Road' is not only excellently-named but also features some slick bars from the KPop rapper, including a wry line about whether you've heard of BTS. (Of course, you have unless you've been living under a rock, or in a bin.)
It's the first remix that's missing Billy Ray Cyrus on this remix but hey, I'll allow it.
Everything aside, check out the latest remix below and saddle up to get this stuck in your head. Again. For the 16th-ish week straight.
Now that BTS, Billy Ray Cyrus, Yung Thug, and Mason Ramsey have lent their time and talent for 'Old Town Road', it's time for the ultimate collab. Mariah Carey, it's time to get your diamond-encrusted chaps on, honey.
Image: Getty Images / Han Myung-Gu / Frederick M. Brown