What on earth is happening over in the Triple J studios this year? It's almost as if they've put some kind of spell over the whole place every Friday so that the weekly Like A Version fkn slaps every single week. Tell me your secrets, ABC, I wish to know who blessed the space.
This week, Cosmo's Midnight teamed up with Asta for an absolute belter of a cover of Moloko's funky 90s dance pop classic, 'Sing It Back'. Get ready mates, this one is going to have you wiggling away in your seat, or in the loungeroom, or at the gym, or wherever the hell you are this morning.
[jwplayer gNKCqtOD]
We've been blessed with incredible covers so far this year, including spots from Denzel Curry, Cub Sport, Pond, Jorja Smith, and that Yungblud & Halsey one that collectively broke everyone's emo lil hearts.
Cosmo's Midnight and Asta have maintained the high-set bar here with a cover that's 100% got me wiggling away in my chair and really wanting to ditch work and instead go dance in a disco rave cave somewhere wearing platform go-go boots and my hair teased up to high heavens.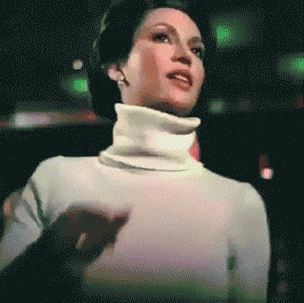 Check out the video below and I challenge you to not either sing along or go into a full-blown Friday boogie. It's just that good.
I mean at this rate, the entire Hottest 100 is just going to be huge Like A Version jams.
Asta also jumped on vocal duties for the Cosmo's Midnight rendition of their shit-hot track, 'C.U.D.I. (Can U Dig It)' which I'm like 98% certain has brought bongos, congas, and cowbells to the front and centre of the Like A Version game. Hell yes, mates. Hell. Yes.
If you wanna catch this huge cover live, the Cosmo's Midnight gang are headed out on tour across Aus next month (check out dates and deets over here) and will be heating up the stage at Splendour In The Grass this year.
It's the Friday Funk Day™ and my only question for you is, can you dig it??