The Australian Financial Review's annual Young Rich List was published yesterday, and in very exciting news there were nine women amongst the very cashed-up ranks, which is one more than last year.
Get it, girls.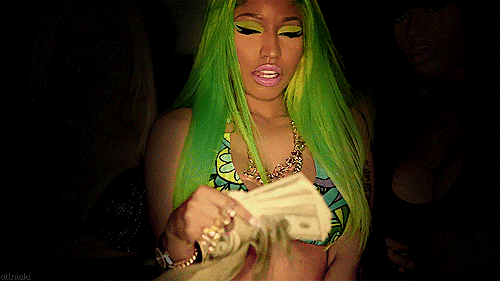 Two of the ladies were debutants, including Showpo founder and CEO Jane Lu, who landed herself the 82nd spot on the list with a tidy sum of $32million.
The accountant-turned-fashion retailer started Showpo, a website offering well-priced duds and accessories, back in 2010 after attempting to launch a market-style business that ultimately failed.
Not to be deterred, Lu made a second go of it. "Everyone told me I was an idiot for quitting my job and then my first business failed and everyone expected me to just fail again," she told SmartCompany. "That spite, [and] not wanting to go back to work, pushed me into making it."
Showpo, a website offering reasonably-priced clothes and accessories, has been profitable since launch and has never been boosted by external funding. It's safe to say Lu's naysayers are probably chowing down on a king-sized humble pie right about now.
Another farshion queen who debuted on 2017's Young Rich List at number 87 is Stylerunner CEO Julie Stevanja, who netted $30 million. She launched the online activewear retailer in 2012 after a desperate search for a pair of yoga pants online proved fruitless.
Bringing together over 70 sportwear brands has paid off for Stevanja, who like Lu hasn't taken on any external investment in her brand.
These girls: gettin' shit done.