It's no secret that our generation has a particularly crappy relationship with buying houses. And, despite what a load of older folk say about our penchant for avocado on toast, there's no denying that it's now more expensive than ever to buy property.
As a result, landing our own crib can feel like a more like a pipe dream than actual reality, leading many to consider the prospect of renting forever – scary, right?
But a new survey conducted by realestate.com.au found that, against the odds, we're still a bunch of optimists, with 80% still keen on owning our own place someday.
So the next question is, how can we get out of our renting rut and into home ownership?
The long and the short of it is that, apart from scoring some killer promotion at work, the best way to get on track for buying a house is saving for a deposit. And the only way you can do that is by reducing your overheads.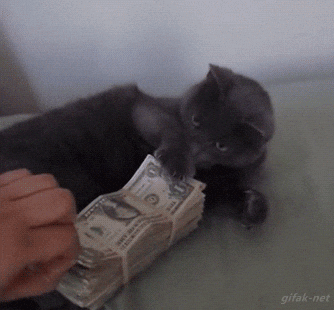 For most of us, the biggest expense coming out of our accounts each week is, ironically, rent.
While moving in with housemates might not feel particularly tempting, if you're in a relationship, chances are you've considered moving in with your partner at one point or another. And it's not a totally bad idea, so long as you make sure that saving some $$$ isn't the only reason you're considering shacking up together.
Here we round up a list of signs that you and your bae are actually ready to take your relationship to the next level, saving some precious dollarydoos while you're at it.
1. You spend more nights together than apart
If you and your corresponding spoon barely spend a night on your own, then chances are paying to keep another bed completely vacant is starting to gnaw at your financial conscience. There's just no point forking out a load of dosh each week for the option of sleeping in your own bed if you literally never do it – especially when you'd rather put that money towards saving for a house.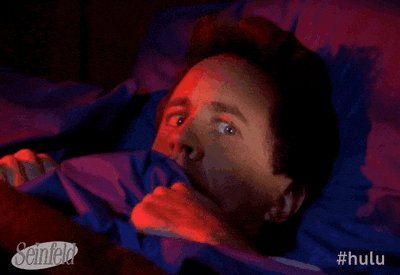 2. You have survived a long holiday together
We're constantly reminded that nobody's perfect, but it's important to find out just how challenging your partner can be before you decide to move in together. Maybe they don't change the toilet roll when it runs out which, granted, is annoying, but it's not a total deal breaker.
If, however, you find out that your partner is actually the messiest human to walk the planet, you'll be glad you gave the whole 'living together' thing a test run in a hotel room first, with room service and a check-out date at the end.
The other thing about vacay-ing together is that, just like every couple, you'll likely have an argument or two along the way. For the duration of your trip, you're with each other 24/7, and often in stressful situations, so it's important to know that you can actually patch things up with your hun before playing house together.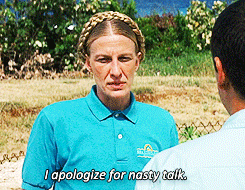 3. It's inconvenient that you don't live in the same place
When you pack a bag to stay at your partner's place, you likely chuck in a load of toiletries, maybe a few changes of clothes etc. But when you're starting to leave more and more stuff at your partners' place, you can find yourself at home without the things you actually need.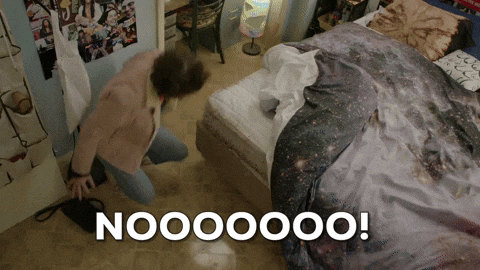 If this daily frustration is sounding familiar, it might make sense for you guys to get a place together.
4. You have good communication with one another
Now this one is a biggie. Anyone who's lived with housemates understands just how vital it is to be able to talk about any concerns you have in a timely and non-passive-aggressive manner.
In addition to sorting out boring household tasks (i.e. chores), you will also want to establish some ground rules with bae to ensure you both get that bless'd personal space. Things like, 'I'm gonna see my mates on Tuesday nights' and 'you have the TV room to yourself when The Bachelor is on' are crucial for successfully living together.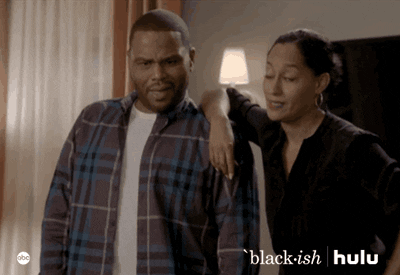 Perhaps most importantly, you also need to feel comfortable talking about money with each other, because paying odd bills and forking our for unexpected costs are just facts of rental life.
5. You're both financially stable.
Talking about money is a lot less stressful when you have a steady income to each of your names. Sure, life happens, and jobs might change, but starting your life together on even ground should always be a priority to save yourself a load of worrying and arguing further down the line.
Once you've got your income sorted, you can then start to divvy up outgoings by making a budget that you're both comfortable paying.
So, how'd you go? If you and you bae tick most of these boxes, looks like moving in together could be the right option on all fronts. If, however, you still have some things to work through, maybe give yourselves a bit more time before you throw yourselves in the deep end?
Image: Getty Images / [Laetizia Haessig / EyeEm]