When you're at a multiple-day festival – whether as a worker or a punter – you'll try just about anything to try and power through the grind of getting up and being around thousands of people in the open air for the most of a whole day and night. So when we overheard whispers that the backstage doctor was offering B12 shots (and no, not the kinda shot that could be straight tequila), we thought ahh why the fuck not.
What's the worst that could happen? We might end up with a bruise, or – god forbid – feel more wrecked than we already were. So we popped our names down on the already-stacked waiting list and waited for the Good Doc to call our names.
And that's how Louis Hanson and myself (Courtney Fry) ended up exposing our asses for this story. Some real gonzo journalism here, people!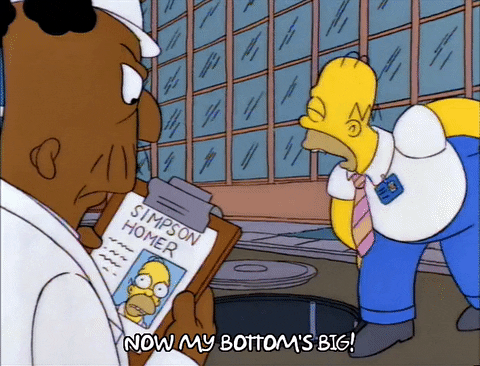 We weren't the only ones, either. Pretty much the whole list of appointments on Sunday at Splendour were folks wanting to get a shot of the good stuff. The backstage doctor told us that B12 helps to improve focus and energy, and having it administered as an injection forces the body to absorb a higher level of the vitamin at a faster pace, moreso than if you're taking B12 tablets for a few weeks.
But does it work? Louis and I were staring down the barrel of our third day of interviews, industry schmoozing, content creation, and watching bands for nearly 12hrs straight, so what better way to test it than right then and there.
First of all, here's how I said good morning to Louis on the morning of Day Three:
Anyway, here's our reflection of the whole ordeal, now it's a couple of days since the Big Shot™.
Honestly, the needle. I've got plenty of tattoos but I was still alarmed by the size of the shot itself. It was about as long as my finger…
Nice checking.
Welcome to our truth – we've bared it all.
Whether we felt a difference or not, it was an experience in itself getting a nutrition-fuelled syringe jammed into the booty. That content, alone, is priceless, booty and all.
Image: Instagram / @kyliejenner