Being forced into several video calls a day is really bringing out some irritating qualities in our fam, friends and colleagues, isn't it?
Even our closest mates who are absolute legends IRL are guilty of some annoying-ass qualities on cam and it needs to be brought to their attention.
Here, I've ranked the worst people in video group chats.
The faceless phantom
If you're on a video call with several colleagues and their cameras are all on, it's a pretty damn rude for them to be hearing you but not seeing you like you're the boss on Charlie's freaking Angels.
Let's face it, none of us are dressed to the nines with Oscar-worthy hairdos, but just whack on a fucken' t-shirt and show yourself, will ya?
The show and teller
Everyone has that one friend that gets so over-excited when video chatting that they needa show and tell us literally everything that's going on (even though there's fuck all going on).
This is cute, but can get very tiresome.
Here's a general rule of thumb to help you decipher what is and isn't worthy of airtime in your Zoom chat:
Things that I want you to show me: Your pets. What beverage you're drinking. Your pets.
Things I don't want you to show me: Your boyfriend sleeping on the couch. Your work set-up. Your stockpile of food / toilet paper.
The loud music listener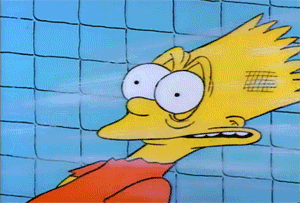 After work drinks and house parties via video chat are a great substitute for your regular weekend piss ups – in fact, I'm currently nursing a hangover from a coupla fun ones last night, myself.
But when the cam quality is fuzzy enough as it is, what with the routers of the world being absolutely fried, the last thing you need is that overzealous friend blasting their tunes.
If ya wanna have a dance break mid-chat, that should be a group discussion, otherwise it's just an annoying distraction where only one person is enjoying the moment.
The chewer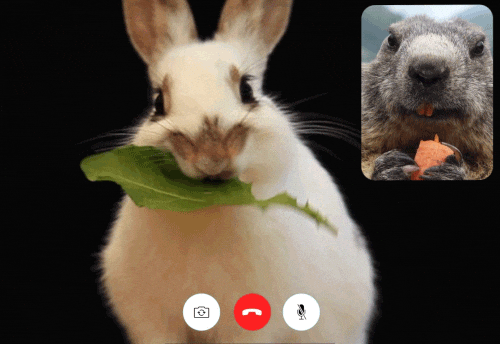 Just like I refuse to watch Mukbang challenges, I also refuse to watch people eat on cam.
Therefore I generally time my Zoom catch-ups after I've had a meal so my friends don't have to suffer through watching me scarf down my salad.
I would implore you to do the same 'coz your mates are secretly grossed out by watching and listening to you chew.
The narcissist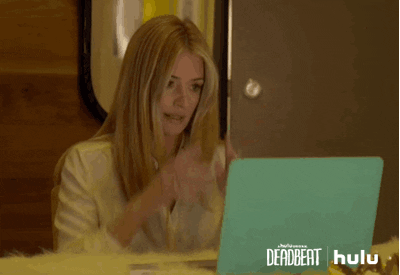 Ever having a conversation with someone and you just know they're admiring themselves and not even bloody listening?
These people are the worst.
If you ever catch me looking at myself in the cam, it's to count how many chins I have from that particular angle – but mostly I actively avoid looking at myself.
ATTN narcissists: Do us a favour and spring for a mirror instead. You ain't fooling anyone.
The multitasker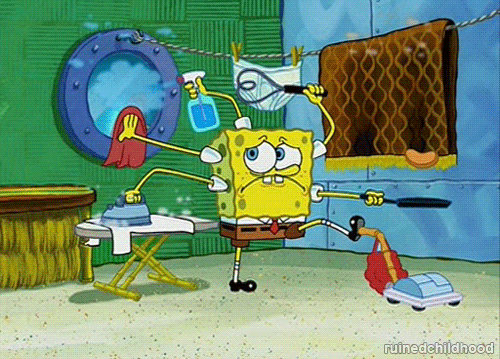 Sure, we're all trapped on lockdown, but the world hasn't stopped spinning and therefore we're all still v. busy.
Therefore I make sure to set up times to video chat, rather than springing it upon people (a friend of mine literally arranged for her partner to watch her newborn while she had a Zoom catch-up with us last night so she wasn't distracted).
So when I set aside my time to video chat with someone, they have my undivided attention and I expect the same from them.
There's nothing worse than chatting to someone who is clearly pottering around and throwing an occasional "yeah" at you so you think they're listening when really they're replying to emails and finishing their knitting.
The convo controller

Ugh. I hate these people in person and I ESPECIALLY hate them in video chats.
There's always that one domineering kent who likes to monopolise the conversation and even when they shut their traps for a split sec to let people talk, they immediately interject and talk over them.
While all these habits are annoying, obviously the ranking of annoyingness is subjective, and to me, this is the most annoying person to come across.
LET PEOPLE SPEAK, DAMMIT.