Honey! What's going on this weekend? What's happening? Where are you drinking? I'll tell ya where! A v. Karen Walker-approved venue.
To celebrate the release of the brand new season of Will & Grace, local streaming giant Stan is partnering with iconic LGBTQI venue The Imperial Erskineville to create Karen's Martini Bar.
The Will & Grace-themed pop-up bar will look like somewhere you'd defo find your fave squeaky-voiced booze hound tossing back a few and chewing out her mates during her extra long lunches.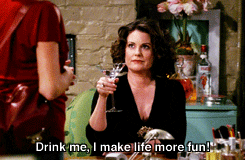 Get in the party mode with Karen's pink martinis and be bouncing off the walls like her poodle Jack McFarland with espresso martinis, both for just $9 each, courtesy of Ink Gin, Onyx Expresso Martini's and SKYY Vodka.
And while the only solid foods that Karen eats are olives, if you've got an appetite like Grace, enjoy a lush NYC-style menu.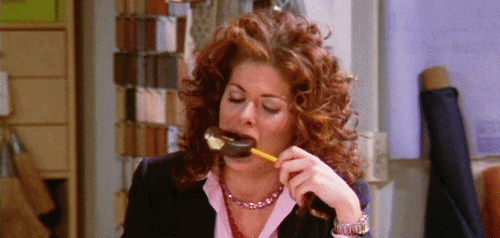 To make you really feel like you're living in Will & Grace's world, boozilla Mrs. Karen Walker herself (played by the fabulous drag queen Krystal Kleer) will be stopping by to sink some drinks, pop some pills and hurl abuse at you from 4-7pm daily.
Plus back-to-back eps of the series will be played on large screens throughout the venue and prize giveaways and activations will be going down all weekend.
Round up your sass squad and head on down from Friday October 5 through to Sunday October 7.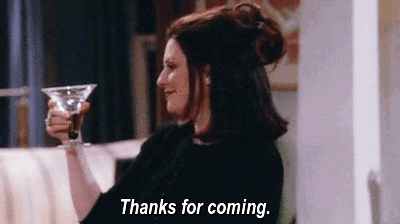 Image: Getty Images