PEDESTRIAN.TV has partnered with Universal Pictures to bring you the latest horror movie scoop.
If we had to name the most hotly anticipated movies of 2019, Us – Jordan Peele's follow-up to his Oscar-winning debut Get Out – would definitely be up there.
Between the film's director mailing out creepy gold scissors, to the high profile cast (including total legend Lupita Nyong'o and The Handmaid's Tale's Elisabeth Moss) EVERYTHING about this new horror has us suitably hyped.
For those of you who froth blood-curdling scary movies, you'd be pretty bloody stoked with a free premiere tix for you and a mate, right?
Well, have we got some horrifyingly good news for you, folks: we've got a tonne of free VIP-style double passes up for grabs across Australia.
Each double pass will secure you and a mate places at the premiere screening of Us in your closest capital city.
WIN A DOUBLE PASS TO A PREMIERE SCREENING OF US
Um, KEEN.
To refresh your memory, and put you suitably on-edge, here's the spooky as heck trailer:
PHWOARRRR. Intense, right?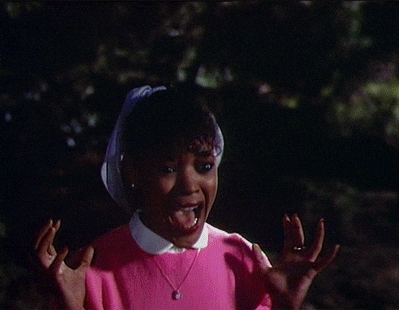 And, to make you even keener, Us has already proven it's living up to the hype, with a slew of fans and critics giving it the two severed thumbs up at this weekend's SXSW debut.
Reviews range from the utterly shook and terrified to confused and downright spooked, with many comparing Peele to a modern day Hitchcock or Spielberg:
#UsMovie had me like ???????????????? @JordanPeele is just damn good. IT. FUCKED. ME. UP.https://t.co/b4KCT4Qawz

— Dino-Ray Ramos (@DinoRay) March 9, 2019
What. The. F$%!. #UsMovie proves #JordanPeele is a master of suspense and horror. Seriously intense film. Prepare yourselves! pic.twitter.com/TuPx0IMNSV

— Ashley Menzel @ SXSW (@AshleyGMenzel) March 9, 2019
#UsMovie is amazing and so horrifying ???? just like #GetOut you'll want to watch it multiple times bc there are so many things that go unnoticed the first watch. I already know I missed so much! @Lupita_Nyongo is brilliant! ???????? wow ???????????????? #SXSW2019

— Sandy (@_SandyWrites) March 9, 2019
Jordan Peele's "Us" is a horror masterpiece. We are witnessing the birth of our modern day Hitchcock. 20 years from now we will ask one another what our favorite Peele film is & you will get 10/12 different answers. Incredible performance from Lupita Nyong'o! #UsMovie #UsFirst pic.twitter.com/vvHunYqSxd

— Clayton Davis (@AwardsCircuit) March 9, 2019
#Usmovie HOLY SHIT, what a horrific, messed up, f***** insane and overall AMAZING. @JordanPeele has done it again with another AMAZING horror story, every performance is outstanding. I cannot wait to see what Peele does next HOLY SHIT #SXSW⁠ ⁠#SXSW19 pic.twitter.com/uPJ49epZHt

— Zach Pope @ #SXSW19 LOVED GOOD BOYS (@popetheking) March 9, 2019
Image: Universal Pictures