The Devil Wears Prada is high-key one of the greatest movies of the 2000s. Scratch that – of the 21st century, full stop.
The film vastly improved on its source material to give us the beautifully cruel and tyrannical magazine editor Miranda Priestly (courtesy the insanely talented Meryl Streep), a likeable and charming Anne Hathaway as unfashionable fish-out-of-water Andy Sachs, Emily Blunt's first big Hollywood role, and just so many beautiful, beautiful clothes.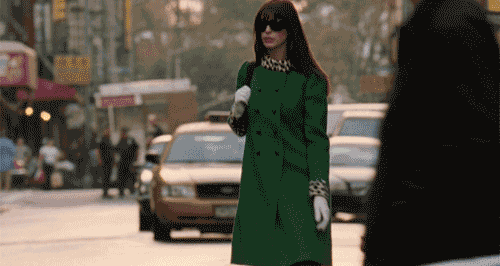 It's Priestly, of course, who truly captured audience's hearts, with her ice-cold comportment (reportedly based on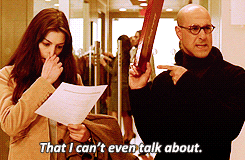 Vogue editor Anna Wintour) instantly becoming pop culture legend. Never before have two words – "that's all" – been wielded with such level, devastating precision.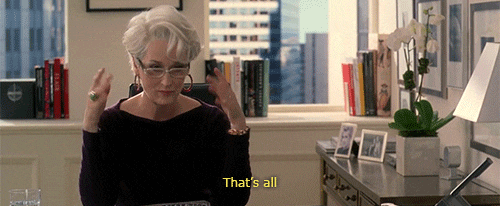 She was presented as a uniquely complex character: a demanding, sometimes overtly malicious figure of terrible power, who had in turn made unimaginable sacrifices to fulfil her hefty ambition.
So imagine exactly how shook we feel to find out that just one tiny scene cut from the final film could have changed pretty much everything about Miranda Priestly.
Observe:
I'm just seeing this deleted scene from The Devil Wears Prada for the first time, and honestly it changed the whole movie for me pic.twitter.com/6Zkr6UxHQO

— Spencer Althouse (@SpencerAlthouse) August 28, 2017
That's Miranda, Andy and Emily at a major event, where the two assistants are helping Priestly identify the myriad fashion world people with whom she's rubbing shoulders. In this scene, however, we get a glimpse of Priestly's husband, who barely appears in the final film. And he's a total ass. And Andy rescues Miranda. And Miranda says thank you?!?!
The world as we know it, it is crumbling.
That tiny moment would have completely changed Priestly's character, and quite frankly, I refuse to accept it.
Fortunately, plenty of people are with me on that one.
Whole. Other. Film. pic.twitter.com/Bre17wJV3Y

— Silas Miami (@SilasMiami) August 28, 2017
Thank You does not exist in Miranda Priestly's vocabulary!

— Kim (@WitchHazel6436) August 31, 2017
No wonder they deleted it. Undermined Miranda's whole ice queen narrative.

— Sandy Beall#resist (@bluedgal) August 30, 2017
Glad it was deleted. It doesnt fit with Miranda's persona for entire film.

— BATMAN (@Batmancanseeyou) August 30, 2017
So am I, Batman. So am I.
Now, can everyone cool it with the reality-altering deleted scene afterthoughts? That's quite enough for one night, thank you.
Source: Elle
Image: The Devil Wears Prada