Tina Fey has already proven she is an absolute gift to humanity. But in case we needed a reminder, she's gone and done it again by dishing up free cheese fries to lucky Mean Girls fans in New York.
Because October 3rd is, like, totally Mean Girls Day, the marketing geniuses behind the upcoming Broadway adaptation of the film decided to kick off ticket sales on the same date, even though the show's previews don't start until March 2018.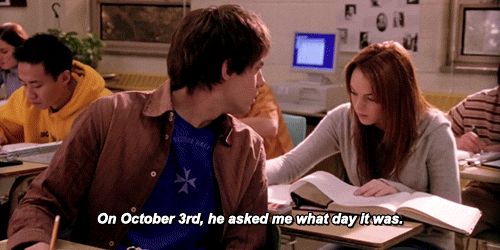 They plonked the 2004 movie's writer-star Tina in a pink food truck, where she dished up artery-clogging treats to the hundreds of fans who had queued up for tickets.
Surely if anyone is above working in a sweatbox on wheels it's Tina, but because she is an angel sent from heaven she actually seemed to enjoy it.
Needless to say, fans got the shock of their goddamn lives to see the cool mom serving up street food, and took to Twitter to gloat about it. Can't say we blame them, really.
happy #MeanGirlsDay tina fey just served me cheese fries & is a magical human being & MEAN GIRLS IS GONNA BE ON BROADWAY ⚰️???????? @MeanGirlsBway pic.twitter.com/i1YgfKmcB9

— Tyler Conroy???? (@tyvid5) October 3, 2017
Happy Mean Girls Day. Tina Fey is handing out cheese fries to a long line of people buying tickets to the upcoming Broadway musical. pic.twitter.com/uKECZkJDbT

— Michael Paulson (@MichaelPaulson) October 3, 2017
Whatever, we're getting cheese fries…from Tina Fey! It's #MeanGirlsDay & the @MeanGirlsBway box office is now open! pic.twitter.com/oJqRphw97L

— Jordan Roth (@Jordan_Roth) October 3, 2017
Tina Fey handing out free cheese fries on #MeanGirlsDay is already my favorite thing to come from the 17/18 Broadway season @MeanGirlsBway pic.twitter.com/mRGTTeWtsa

— Rachael Smith (@Rachael_Smith23) October 3, 2017
For all of us unlucky sods who don't live in New York and therefore missed out on both tickets and cheese fries touched by Tina Fey, we're sure it will only take, ooh, a decade for the musical to finally reach us Down Under.
In the meantime, we're gonna go talk to food about this.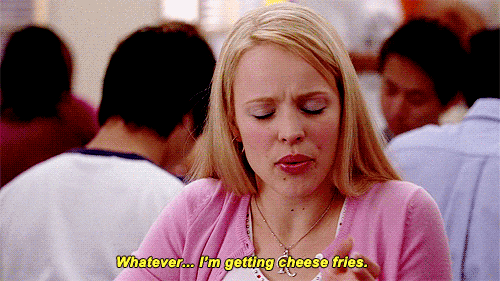 Image: Getty Images / Bruce Glikas