It's been nearly nine years since The Weakest Link left our screens, taking Cornelia Frances' terse catchphrase "You are the weakest link, goodbye" with it. So it's great news to know that the show's coming back in 2021, this time with Magda Szubanski behind the centre lectern ordering voted-out contestants to do the walk of shame.
The reboot of the game show, where eight contestants try and make a chain of correct answers to bank winnings and eventually weed out the weakest links (or biggest threats) in the chain, is set to hit Nine this year, and I'm mentally trying to picture Magda being anything less than giggly and loveable.
Apparently, Magda's keen to crack the whip and show a stricter side of herself for the show, saying that she's spent her entire career being nice.
"I've pretended to be nice my whole career – now I finally get to play myself," she said.
"No, I will not be making the contestants look stupid. They're perfectly capable of doing that themselves. Weakest Link is right up my alley. I love to watch people squirm, and not in a sexy way."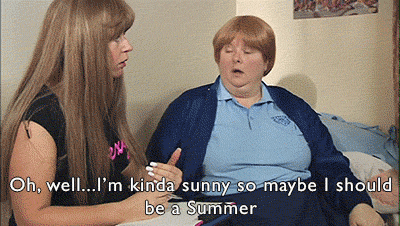 Honestly, I can't wait to see how Magda goes as television's newest stone-faced binch considering she's got Cornelia's cold, hard boots to fill. Nobody could peer down the end of their nose through their wire-framed glasses and be as utterly ruthless as Cornelia, who passed away in 2018 from cancer.
The original run of The Weakest Link may have literally only run for a year between 2001 and 2002, but the imprint it left on a whole generation of kids resulted in people quoting that iconic phrase in schoolyards across the country for fucken years.
Perhaps Magda's run at the comedian-turned-snarky-host will look something a bit more like Tom Gleeson in Hard Quiz – a deeply funny person who gets away with sledging contestants and telling them to rack off when they get voted off.
Hell yeah, can't wait to see how this turns out.