It's been eight years since the original The Hills aired so you'd think that now that the gang's back for a second go, things won't be as intense 'coz surely they've all grown up by now, right?
WRONG.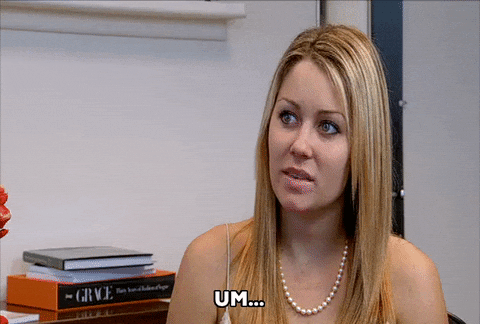 According to OG star Stephanie Pratt, The Hills: New Beginnings is bolder and bitchier than the original and we're so bloody here for the OTT drama.
"It was really fun at first, and now it's like a nightmare," the 32-year-old told Us Weekly.
"There's a big divide," she added, claiming that there's even more drama this time 'round. "You know, the stakes are a lot higher. We've got couples who are married with kids. It's not kind of just like, 'Oh, you cheated at the bar.' This is way more life-changing kind of stuff. I'm scared for everyone. And for myself. It's going to be gnarly."
Eternal dreamboat Justin Bobby Brescia recently ~teased~ that a pregnancy will be a big part of the upcoming series.
"It's going to brew. I think something's coming. I think a pregnancy might be coming," the 36-year-old told Us Weekly. "I can't tell you [who]."
The current list of confirmed cast members includes OGs Justin Bobby, Stephanie Pratt, Heidi Montag, Spencer Pratt, Brody Jenner, Audrina Patridge, Whitney Port, Jason Wahler and Frankie Delgado along with new comers Mischa Barton and Pamela Anderson and Tommy Lee's son, Brandon Lee.
Feel the rain on yo' skin, people.
Image: Getty Images