There's always been much debate over when the Golden Age of Television actually was and while each side presents a strong case, we reckon the noughties is the clear winner and we've got proof. In this essay, I will…
… Jokes. But seriously though, the sick list of noughties shows that have just been added to Stan are a nostalgic reminder of just how brill TV was back when we were growing up.
Joining the already booming list of much-loved shows from your childhood are Grey's Anatomy, How I Met Your Mother, Family Guy, Sons of Anarchy and Buffy The Vampire Slayer.
To celebrate the glorious smorgasbord of noughties shows now available on the platform, here's a rundown of why the noughties was the greatest era of television.
'90s comedy qweens thrive in the 21st century
For starters, there were more comedy series than we could keep up with and we're still wheeling out jokes we learned from our fave funny shows back in the day.
Some of the greatest sitcoms of all time either began or thrived during the noughties, including Friends and Will & Grace.
Although Friends began in the '90s, some of the series' best moments came at the turn of the century including Chandler and Monica's wedding and A-lister cameos like Bruce Willis and Brad Pitt.
In fact, Collider ranked season eight (which aired in 2001) as the show's best season, writing that it's "Friends at its absolute best, serving as a perfect encapsulation of why this sitcom about a group of people hanging out became an enduring cultural phenomenon, solidifying itself as one of the best sitcoms in TV history."
Much like Will & Grace, the '90s seasons of the show walked so that the '00s seasons could run, which in W&G's case, it not only ran, it became such a phenomenon that it was revived for three more seasons years later.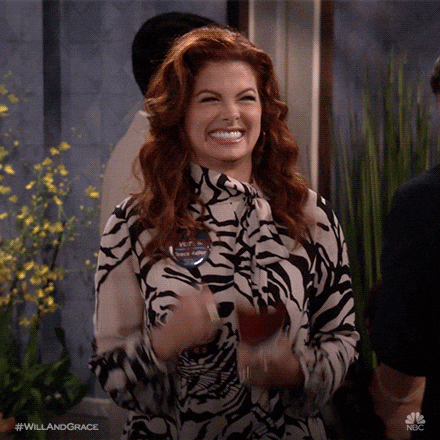 A new era of LOLs
The noughties also saw the genesis of some of the greatest comedy series ever including How I Met Your Mother, The Office, Parks & Recreation, Scrubs and Community.
HIMYM kicked off in 2005, making The Bro Code, the blue french horn and "haaaaaave you met Ted?" household concepts.
The series had us LOLing for an incredible nine seasons and scored a whopping 30 Emmy nominations, proving that it's comedy TV at its absolute best.
For the better half of the decade, HIMYM's gorgeous mix of comedy and mystery had us hooked, wondering who the bloody hell the titled Mother is.
Haaaaaave you noticed that the entire series has just been added to Stan?
Then you've got long-running shows like Scrubs (nine seasons), The Office (nine seasons), Parks & Recreation (seven seasons) and Community (six seasons) that redefined the comedy genre with a refreshing goofiness that struck a chord with audiences.
Obviously what they did worked 'coz they've become powerful staples in the comedy TV canon.
Animation fans were also in their prime with shows like Family Guy and South Park thriving throughout the decade, both of which, BTW, are still going strong to this day.
They're renowned for their satirical comedy and the way they rip on current events, becoming the inspiration for a slew of cartoon comedies that would appear in the decade to come.
A bunch of Family Guy seasons are now streaming on Stan
Paging spicy drama
In the noughties, you were able to balance your half-hour comedies with a generous offering of serious shows like, say, long-running medical drama Grey's Anatomy.
Grey's has the best aspects of television all rolled up into one medically-approved package.
First of all, you've got a stellar cast (shoutout to Killing Eve qween Sandra Oh) as well as a ton of guest stars like Jeffrey Dean Morgan (Supernatural), Demi Lovato (Will & Grace) and Constance Zimmer (UnReal).
Every episode is a combo of thrilling, dramatic moments that keep you on the edge of your seat (plane crashes, hostage situations, the works!) along with (mc)steamy sex scenes and a bunch of gruesome medical moments that'll have you cringing but sickeningly intrigued at the same time.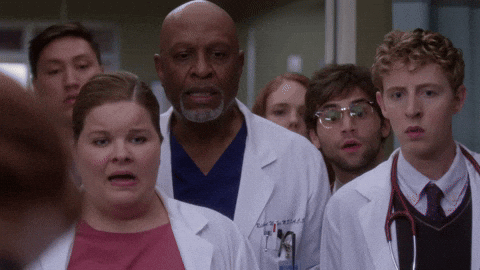 me during every medical procedure
It's a magic that has kept the show on the air for 16 seasons, and counting.
It's considered to have had a significant effect on popular culture and has received numerous awards, including the Golden Globe Award for Best Television Series – Drama and a total of 38 (!!!) Primetime Emmy Award nominations.
Described by many critics as a "cultural phenomenon", the series has just been added to Stan, so if you haven't scrubbed up yet, now's the time.
It was a wild ride
Concept dramas seemed to rule the decade as you had shows like Sons of Anarchy and Breaking Bad ruling the roost.
Anarchy follows the lives of a close-knit outlaw motorcycle gang including Jax (Charlie Hunnam), the president of the club who begins to question its very integrity.
DUN, DUN, DUUUUUN.
The entire series has just been added to Stan so go have a spicy binge sesh to see what the fuss is all about and while you're there, check out another iconic '00s series, Breaking Bad.
Walter White's (Bryan Cranston) evolution from chemistry teacher to meth mogul was an inspired concept that had viewers across the world gripped for five seasons, not to mention its spinoff Better Call Saul and new self-titled flick, all thanks to the drama the series cooked up back in the noughties.
So much teen dramz
But before we were hooked on these very adult-y dramas, we spent our days emulating Marissa (Mischa Barton) and Summer (Rachel Bilson) and drooling over Seth (Adam Brody) and Ryan (Ben McKenzie) as we dedicated our lives to The O.C.
The O.C. is the quintessential teen drama that inspired a bunch of other shows that the yoofs of today enjoy.
Part of what made this show great was its peak noughtiesness from its 2000s sass to its epic style moments to its cheesy but brilliant lines.
I mean…
Magic was in the air
And fans of the supernatural genre had an absolute FIELD DAY with the vampy Buffy, witchy Charmed and a show literally titled Supernatural.
All six seasons of Buffy have just been added to Stan and it's reminded me of how bloody legendary the show was.
The series was a huge girl power move, featuring a cute, blonde, high school student who could kick some serious butt, and by butt, I mean plunge wooden stakes into the chests of terrifying evil creatures.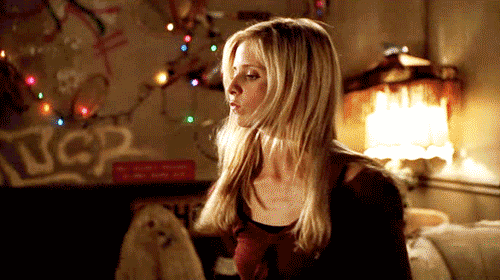 We were extremely blessed, or should I say ~charmed~, to be alive at a time when both Buffy AND Charmed were on the air, gifting us with a never-ending stream of girl power.
The magic of Charmed (I'm full of puns today) lied not just in their incredible powers but also in their bond as sisters.
And their feminist chants weren't just in the spell and ritual format, they also spread powerful messages like the following:
As these shows came to an end midway through the noughties, Sam (Jared Padalecki) and Dean Winchester (Jensen Ackles) took the magical reins with Supernatural.
But don't be fooled by the two tough guys listening to AC/DC and driving an Impala, the show is way more than a bloke-fest.
Supernatural features loads of butt-kicking gals as well as comedic moments and mild scares for when you feel like having a fright night.
The show started in 2005 and is only just coming to an end now in 2019, boasting the accolade of being the longest-running American live-action fantasy TV series.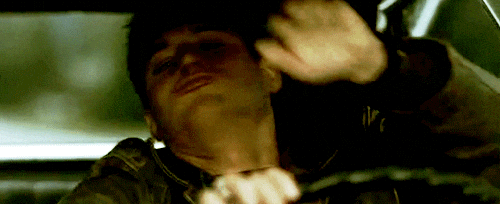 So there you have it, folks.
The most shocking drama moments in the history of television, more sitcoms than you can count and powerful magic mavens, all in the same decade.
Find me a more iconic period of television… I'll wait.
Image: Stan.