At PEDESTRIAN.TV, we independently choose and write about stuff we love and think you'll froth too. We have affiliate partnerships so we might get a bit of money from any purchase you make based on our recs, cool? Cool. FYI - prices are accurate and items in stock at the time of posting.
Hold onto your tesseracts, we've just been given another glimpse at the incoming Loki series set to hit Disney+ in mid-June, and it looks like Loki (Tom Hiddleston) is about to pay penance for altering time and space in Avengers: Endgame.
And the person that's holding the God of Mischief accountable? Owen Wilson. The big Wow himself is stepping into the MCU as 'Mobius M. Mobius', a Time Variance Authority officer, who has been following Loki's every move, every backstab, and every single moment of messing things up until he warped out with the Cube and formed another timeline.
After running around in that newly-formed timeline for God knows how long, Loki is then captured by the TVA team and brought into the Time Keepers' realm to help mend the reality he created, and restore the track of time.
There's no doubt that Loki's a bit of a fan fave, and honestly, I don't think he gets nearly enough screen time in the films for us to fully explore his ratbag charm. But a series entirely about Loki having to retrace his various realities to actually pay dues for his time crimes? Absolutely sign me the fuck up.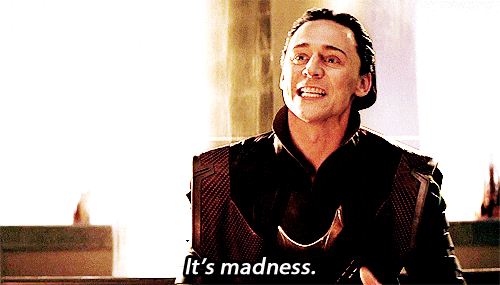 The trailer's set plenty of fans off with MCU Easter eggs littered throughout the 2-ish minute sneak peek, and sharp eyes have noticed that the documents of everything he has to sign states this Loki as 'Variant: L1130', suggesting that he's the 1130th version of Odin's adopted son that exists. How many bloody timeline branches has he had throughout the Tesseract's existence? Good lord
Considering Loki has already been propped up for two seasons for Disney+ I'm sure it'll have plenty of storyline fodder if there's another 1129 Lokis hooning around out there to wrangle – including the long-teased female Loki, which Easter egg hunters think is teased in one of the quick-flash scenes in the trailer.
Considering Wanda Vision was so great and Falcon & Winter Soldier is still proving the MCU works in series format, I can't wait to watch the dry humour of the God of Mischief shine through in the upcoming Loki series.
Loki is set to premiere on Disney+ from June 11, and will reportedly run for six episodes.
Image: YouTube / Marvel Studios