While writing out a wedding card for a couple of mates who are tying the knot soon, Kristen Bell realised she accidentally listed all the things that keep her decade-long marriage to Dax Shepard happy and healthy.
So in honour The Love Day itself, she decided to share her "old and married" wisdom with the world.
https://twitter.com/IMKristenBell/status/963887124255666177
Let's have a good look at this, and what constitutes Kristen, a person who really probably will get into The Good Place, to maintain a good bond with Dax – who I only truly know as being that guy that always gets mistaken for Zach Braff. (note: I know he's in a bunch of shows including that cameo as a jerk demon in The Good Place, but let me have this gag pls.)
Ok first, Kristen talks about how vulnerability is more important than intimacy. Which…yeah true. Being truly vulnerable with someone build trust and trust is pretty important.
Secondly, she talks about privilege. The privilege of having someone by your side to do life with. It's not something that everyone gets to have, whether it's losing a partner or never finding your #1. Having a partner is a privilege to Kristen, and she recognises that it's not something that should be taken for granted.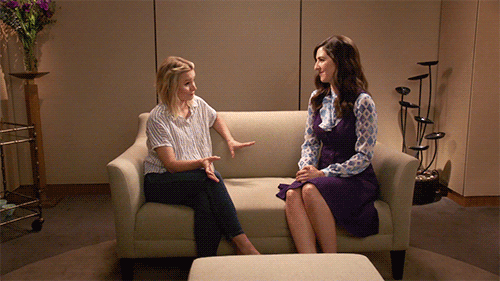 Kristen also notes that having time apart is important for a healthy balance. I guess they do say that distance makes the heart grow fonder…
The next piece of wisdom Kristen imparts is about loving others unconditionally – flaws and all. She notes that kind of love is the most powerful and tbh it's hard to love someone when they're absolutely shitting you up the wall so kudos to you, girl.
She recognises that you gotta let the other person do things that makes them happy, because if they're not happy with what they're doing then how the heck are they gunna be happy in other areas of their life? They're not. It's only gunna be a bad time.
Finally, Kristen gives her last piece of old married woman advice; we're all just doing our damned best and it's up to the couple to work together as a team.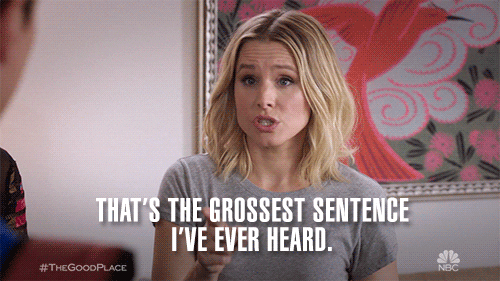 I note that none of this advice includes "Get me a pet sloth and everything will be fine" which is obviously a big key in why she's stuck with Dax, after he got her a sloth to hug for her 31st birthday.
If there's a take-away message to all of this, it's that sloths are the best. I have learned so much today.