PEDESTRIAN.TV has partnered with Universal Pictures to bring you the latest horror movie scoop.
If the name Jordan Peele sounds familiar, there's a pretty damn good reason.
The director recently shot to Hollywood fame after the release of his gloriously terrifying, Oscar-winning cinematic debut, Get Out. Now, hot on the heels of his killer introduction to the horror scape is his next scary instalment, Us. 
As expected, given the widespread success of Peele's first solo-directed film his subsequent release (on March 28, 2019) is suitably hyped. Earlier this month, Us premiered to critics and fans at the SXSW film festival, garnering rave reviews and a solid 100% rating on Rotten Tomatoes.
Peele's directorial work has earnt such a stellar rep that people are even comparing him to cinematic icons Steven Spielberg and Alfred Hitchcock – no small feat.
Fun fact: did you know he also co-produced Spike Lee's film BlacKkKlansman?!
But before Peele took on the world of directing the 40-year-old had already carved a name for himself as an established actor, comedian and writer.
Contrary to what you might think, Peele actually started his career in front of, rather than behind, the camera. His first role came in 2003 when he joined the cast of Mad TV. Since then, he's appeared in productions such as Little Fockers, Childrens Hospital and Fargo.
After his on-screen success, Peele went on to star alongside his castmate Mad TV Keegan-Michael Key in their namesake Comedy Central series, Key & Peele.
Are you impressed yet? Same.
As if that wasn't cool enough, in 2008 Peele was nominated for an Emmy Award for his piss-take song 'Sad Fitty Cent'.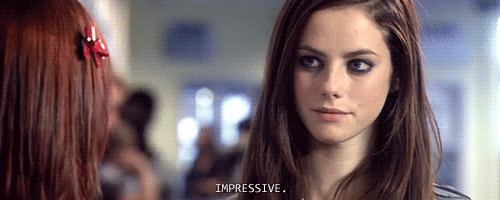 Honestly though, is there anything this man can't do?
Oh, and he's also met Oprah, so there's another life goal ticked off right there:
Mark our words, folks: Jordan Peele is a name you're gonna want to commit to memory. Watch this space.
Us hits cinemas on March 28, 2019.
Image: Instagram / [@markseliger]