WARNING: There's a 'Zombieland' spoiler right at the bottom.
Jim Jarmusch, the man behind vampire flick Only Lovers Left Alive has a new project in play right this instant and it stars Bill Murray, Selena Gomez, Tilda Swinton, Adam Driver, Steve Buscemi, Chloë Sevigny, Austin Butler, Rosie Perez, and Daniel Craig. 
I don't usually mention the cast so soon but how do you not?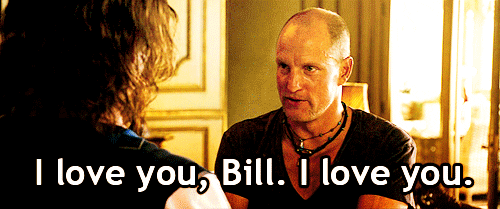 The film is called The Dead Don't Die and it's zombie comedy, that's all we know at the moment.
Over the weekend multiple publications posted photographs from the set in New York and things are looking bloody. Just Jared published a whole handful of photos showing multiple actors in costume including a bloodied Butler and Gomez. Murray, Driver, and Sevigny all appear to play police officers based on their costumes while Butler and Gomez look like attractive zombies or freshly killed specimens.
You can see the snaps for yourselves, HERE.
Per Variety, the film hasn't been officially announced yet by Jarmusch but Murray discussed the project back in March during an interview with The Inquirer: 
"Jim Jarmusch has written a zombie script that's so hilarious and it has a cast of great actors: Rosie Perez, Daniel Craig. It's titled The Dead Don't Die, and it shoots over the summer. But, no, I will not play a zombie."
Despite not knowing much, this all sounds very exciting although the timing is a bit cheeky.
Over the weekend, it was also announced Zombieland 2 was finally a big bloody go after nine long years. Of course, being that the first movie was a huge hit, this got most of the people's attention especially because the original cast will be reprising their roles.
That's Emma Stone, Jesse Eisenberg, Woody Harrelson, and Abigail Breslin. 
Director Ruben Fleischer is also expected to helm the flick which will begin production in January.
Coincidentally, Murray starred in the first Zombieland but… well, died.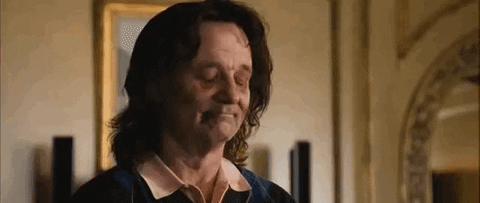 There's definitely no sign of a release date for The Dead Don't Die yet but we'll let you know when Jarmusch actually announces it.
Image: Getty Images