IT'S HERE IT'S HERE IT'S HERE. The first announcement for the very first season of Australia's very own 'Bachelor In Paradise' – and hoo boy, we can smell the drama through our screens.
In case you weren't familiar with the format of the show, the whole premise is basically to mash together former contestants of The Bachelor and The Bachelorette until something happens – love, ostensibly, but we all know we're really hanging out for MAXIMUM DRAMATIC TELEVISION.
yesssssss
Considering that these first six confirmed contestants are who they are, we're pretty much guaranteed an extremely enjoyable ride.
We've got everyone's favourite magic hunk from this season of The Bachelorette, Apollo – and considering the show will be set on a tropical island somewhere, you just know we're going to be seeing a lot of him shirtless.
We've got dirty street pie-refuser Laurina, who's proven that as ambitious as she says she is, she's not above hopping back on the Bachie train for another shot at love/notoriety.
There's Matty J-era Bachie fave Tara, sure to drop a bunch of highly GIF-able facial expressions in a location almost as beautiful as her soul (WE LOVE YOU TARA).
Most excitingly, there's Bachelor villain Keira, who is probably contractually obligated to bring the needless but deeply satisfying conflict.
And then there's Davey and Michael, who I don't care about and will not give any more time to.
The only downside of all this is that we are now definitely going to be denied the Tara-as-Bachelorette and Apollo-as-Bachelor situation that we definitely deserve. Here's hoping the hefty dramz make up for that crushing loss.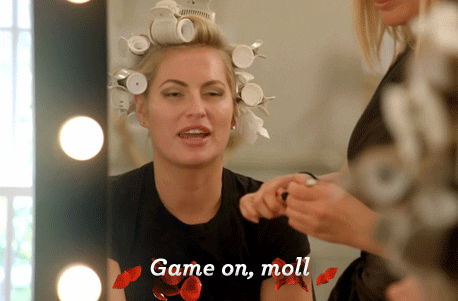 Bachelor In Paradise Australia kicks off in 2018 and we are just… so keen.
Image: Channel 10