Settle in, folks, because Australia as a nation has been gifted with a treasure we truly do not deserve: Aussie TV queens Sophie Monk and Lisa Wilkinson sat down for a full 45-minute interview yesterday, and every moment of it is gold.
Wilkinson, the doyenne of morning TV and seasoned interviewer/journo, and Monk, Australia's new favourite person, are immediately comfortable with one another, talking through everything to do with being the Bachelorette, dealing with paparazzi, their future career goals, and generally being women in the public eye.
The whole interview is basically two smart, interesting girlfriends sitting down for a really meaty chat that just happens to be absolutely fascinating for everyone watching.
Highlights: Sophie admitting that she was immediately uninterested in at least 50% of the Bachie contestants; Sophie sharing her social media deception strategies (including posing with a spenno bottle of booze and then going and buying the cheap one); Lisa explaining how she dealt with media attention after her surprise departure from The Today Show; and both of them discussing how TV and social media affect girls and young women now.
Jarrod and the pissed-in pot plant get a nod (Sophie says they still talk regularly and he's a really nice bloke!), and Monk confirmed that she and Stu are definitely, 100% an actual item. She also had the following words for her schoolteachers who told her she'd never amount to anything: "Sucked in."
Honestly, can Sophie Monk do any wrong? First it was her mate Jan, now she's got us all begging for a morning show with her and Lisa.
COME ON, COMMERCIAL TV NETWORKS.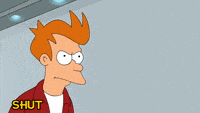 Watch the whole thing thanks to a HuffPost Australia livestream below, and if anyone's keen to start a petition to get these two on the telly regularly, send us a link and we will sign the hell out of that.