While there's never been a better time to be an Australian diner, our restaurateurs and hospo heroes are struggling. The industry's growing at 14 per cent a year, and putting it frankly, we don't have enough qualified waiters, chefs and everything in-between to sustain the dining culture that you all completely froth over – and the gap between supply and demand is only widening.
By 2020, government statisticians reckon we'll hit a 69% skill-shortage (nice, but also not nice) across our hospitality and tourism industry, meaning we could be short of 123,000+ workers. That ain't great, friends. So, what's the damage?
We spoke to one of Australia's leading restaurateurs Luke Magnan – the man behind Mojo, Bridge Bar and Glass Brasserie – to see what's going on, and what's being done to plug the hole before our restaurant workers become overworked and treat yo'self nights out at fancy restaurants become a lot less glam.
PRESSURISED & COOKED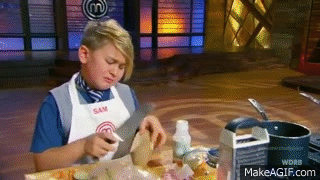 "Sadly, we have quite a high dropout rate in the industry from people who have started their apprenticeship," says Luke. "Over 50% of apprentices drop out before they finish."
Even though the industry is on a staggering 14 per cent growth year-by-year, most apprentice chefs don't follow through with their career paths. It's not exactly hard to pinpoint why.
The chef life has a lot of hype, but the world of an entry-level chef looks pretty different from the world and press-ops of established chefs, let alone the riches of a Grossi Florentino. But, of course, what we don't see from the outside – and what is effectively by-passed on shows like Masterchef – is the long, long hours of labour and years of paying your sub-chef dues.
A lot of young chefs simply aren't prepared for the realities of the job, or somehow have it in their head that they are the exception to the rule. There's another side of the image problem too: few people treat hospitality as a career rather than a pit-stop, even if they do enjoy it. Add to that the ongoing and frankly pointless down-casting of trades within our society, and you've got a job that's little reward and all work.
"It's a hard job, but then again if you want to succeed at anything it's going to be hard," says Luke. "The hours can be long, and sometimes at first the money isn't great. My advice is to not get into it for the fame or fortune, but for the love of it."
While true, love can only pull you through so much. More and more high-profile chefs are speaking out against the unhealthy culture within our kitchens, one in which to say 'no chef' or admit you're struggling is to be out of a job.
Last year, Ben Shewry implemented a 48-hour working week for his chefs at Attica, after reflecting on how his own success has meant averaging 75 hours a week in kitchens since he was 14. For most of us, 48 hours is ridiculous: for chefs, it's a godsend.
The industry is also opening up to discussing issues of mental health and substance abuse – Food For Thought, founded by Melbourne chef Mal Meiers in 2014, is one such initiative. Such changes can only bolster the industry's appeal, but these sorts of cultural shifts take time.
NO MO' 457
As a side issue, another blow to our hospo industry was the scaling back of the 457 Visa, which allowed companies to sponsor overseas talent while they worked in Aus, acting as a potential bridge into residency. The Turnbull Government scaled them back last year by reducing their validity from 4 years to 2, and also cutting the change of post-visa residency.
According to the govt, that'd promote more domestic job opportunities: but in hospitality, it just means there's no way to fill the gaps.
"We're lucky: we have over 22 restaurants and can source skilled staff from across the world to pull from, and there's room for staff to grow within the company," says Luke. "But it is quite difficult getting qualified chefs – and even waiters – in."
For the hospitality industry, the 457 visas were a reluctant crutch for many chefs – as many told the ABC, it was an expensive, long process, costing up to $5000 per applicant.
SOUFFLE SELF-WORTH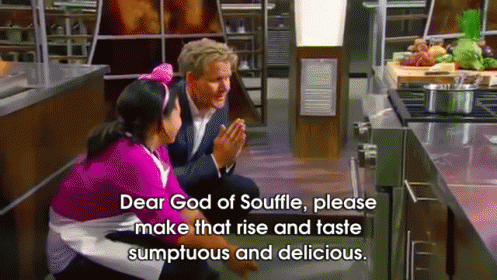 While the tough-love approach of head chefs to apprentices is the industry standard of mentoring, Luke wanted to try something a little different. In 2015, he created The Inspired Series, a mentoring program in partnership with TAFE NSW involving Australia's leading chefs.
"We have so many great leaders in the industry, from Peter Gilmore to Tegan Ezard and Guy Grossi," says Luke. "They have stories and experiences to tell, and can show there's a light at the end of the tunnel."
"I get two leading chefs or restaurateurs – two leading dining figures – and we interview them for half and hour on-stage about how they started, what inspires and motivates them, and what helped get them through difficult times. Then they chat with students."
It's a simple, obvious concept, but that sort of contact can change your whole perspective as a trainee. Currently, they're looking to go regional, and have further plans in the works.
"The feedback we've gotten has been incredible," says Luke. "We're currently talking to the government about taking it to schools, so we talk to 15 and 16 year olds who don't know what they want to do – like myself back in the age."
In larger restaurants, many chefs are working to create that same sense of support with long-term mentoring and training programs. Chris Lucas – the gun behind Chin Chin – told Good Food his attrition rate has almost halved since The Lucas Group started spending money on training.
As for emerging chefs and front of staff, Luke's created the Appetite For Excellence, a nation-wide competition. On the chef front, everyone who applies will go to a workshop, while national winners have the chance to work in a kitchen of their choice, as well as travel overseas to work. While the winning opportunities offer a leg up, the competition aims to create a sense of community and remove that sense that young chefs are alone in the fray. Because they're not – or, at least, they shouldn't be.
Image credit: The Late Show With James Cordon