If you're anything like me, you truly believe that The Holiday is a top 5 Xmas movie of all time. It's got everything: four lead actors who we're still all in love with to this day (especially Jude Law my GOD does that man age at all?!!), wonderful direction from the legendary Nancy Meyers, and as we always see in her films, houses that you 100% want to move into yourself.
Although I'm quite partial to Meryl Streep's abode in It's Complicated, I'm also deeply in love with Kate Winslet's adorable little Rosehill Cottage, which of course becomes Cameron Diaz's new digs when the pair house-swap for Xmas.
It's just the cosiest, cutest lil' place, especially when covered with snow and containing Jude Law.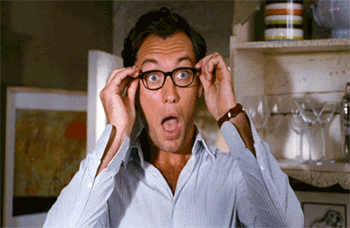 And one intrepid food blogger decided to immortalise the place using fkn gingerbread. It's iconic. It's genius. It's completely bonkers.
Hannah, who hails from Detroit and runs the site La Retro Recipe, says she'd been wanting to create the house for a very long time, writing: "the prospect was so daunting, even from the start, that it took nearly three years to happen, but happen it did."
The process was very involved, with the first step being to make a blueprint of the entire house, which does not exist IRL (it was built for the movie) so Hannah had to create the plan entirely using shots and behind the scenes bits from the movie.
Then, a model was made using cardboard.
Hannah says the planning was the hardest and most time-consuming part, pointing out that she struggled because she is "garbage at math". I mean, same.
But the actual construction of the house using gingerbread and royal icing to stick everything together "only took a few days".
DAYS! I barely have time to make my own dinner on more than one night a week let alone spent actual days constructing this kind of masterpiece. My hat goes off to you Hannah, it really does. I mean look at this detail, FFS:
Hannah says in a blog post that now that she's finally created it, she doesn't want to look at it again.
So after having worked on this project diligently for over a month (+ 3 years of having it sloshing around in my brain), I'll be completely honest and say I'm a little tired of looking at this thing. I love it, I truly do, but I think that's par for the course when taking on something of this magnitude.
But it all paid off because Nancy fucking Meyers herself shared the house to her Instagram account, which is how I clapped eyes on it.
SCREAMING.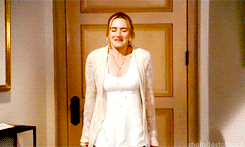 If you want to tackle your own gingerbread replica of The Holiday cottage, then firstly: I salute you. Secondly, head to Hannah's blog right HERE for detailed instructions (and if you manage to pull it off, do let us know).
Image: Instagram / @laretrorecipe