There's a lot of frivolous 'International Day Of [insert mildly-loved thing here]' but none are as downright heart-stoppingly delicious as International Burger Day. Yep, it's a thing and it's tomorrow.
A bunch of burger places around the traps are celebrating the Day Of The Stack with a heap of deals and discounts, and some spots are even slinging free feeds if you're really skint right before payday (read: me.)
Check out all the joints below and their various deals and leave your fifth-meal-straight of that bulk-batched soup you made last week. You deserve a fancy lunch/dinner/snack.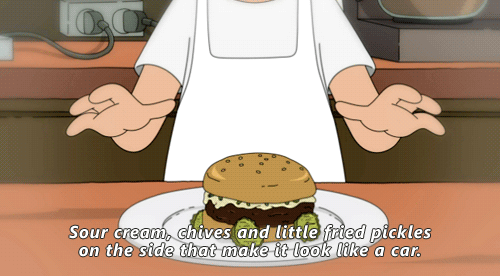 The team behind the Golden Arches are giving away a mammoth 250,000 Quarter Pounders through the mymaccas app for International Burger Day. All you gotta do is open up the app and look in the 'My Rewards' tab, and your free burg might just be waiting there for you to gobble it up.
The American bar, burg lords, and shuffleboard kings are dropping their burgers to half price at the Surry Hills bar from 4pm. Skip outta work early, I'll let you.
Taking it a day late is Harpoon Harry's in Sydney, who plans to double its $10 cheap burg menu to a full six burgies (including a vegan option) to celebrate the day ~fashionably late~.
You want $5 original burgers all day from Chur? You got it.
Move quick, Neil Perry's The Burger Project is giving away 50 free burgers at each of its 10 stores across Sydney, Brisbane, and Melbourne to mark International Burger Day. That's 500 burgies across the board.
The big burgie reviewer app has launched its web version, and has a whole bunch of $5 buns that you can dig your teeth into, you just have to find and scan the code at the counter. Here's a hint though: try BL Burgers, The Burgerhead, Sneaky Burger, and Mondaze.
If you can't get out of the office to grab a bargain, or it's simply too cold outside to dare move from under the blankets, Deliveroo is doing a solid 30% off selected burger joints, including Betty's Burgers, Ogalo, Carl's Jr, and heaps more.
Redfern's coveted burger joint is already taking bookings for International Burger Day (really) and the first 50 orders will have the chance to cop the new Maple Glazed Death By Donut burger for a tenner. I can feel my heart slowing already.
Though this is not a deal per se, Burger Urge is bringing back what's known as 'Australia's Hottest Burger' for another round this year. Get your hands on the Double Decker Death Wish at any of the shops this year, if you hate your own guts. There's a vegan version kicking around this year too, so your veggie mates can't sook out.
There's ALSO the option to "go nuclear" with the burg, taking it up to another bullshit level of hot so dangerous that you apparently have to sign a waiver and wear goggles and gloves. Jesus H Christ, imagine the pain like eight hours later.
To celebrate International Burger Day, the Melbourne-based burg slingers are taking 30% off all Deliveroo orders, and $22 Kicks Packs, which include two cheesy-bs, two regular fries, and two drinks.
The Brissy burger bosses have announced they're doing $10 burgies to celebrate the big day, kicking off from 5pm in their Gresham Lane spot.
Image: Sony Pictures