If you're like me and missing eating out for lunch, bored with everything in the cupboard and the leftovers in the fridge, and at a bit of a loss of what to have for lunch this week, may I offer you cheap burritos in this trying time?
Guzman Y Gomez is now doing burritos and bowls for a tight $9.90 for a stretch of time, starting today. Lunch for under a tenner is a damn treat, I can tell you that for free. But, as the fabled saying goes, guac is extra.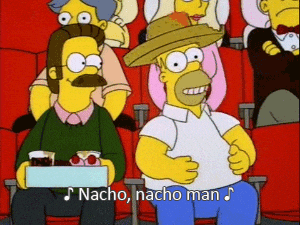 Excuse me that is just absurd and yes I will be abusing it for meals for the foreseeable future. The limit does not exist on how many times I can eat pico de gallo and mex chimi mayo in one week.
The only catch (yep, there's always a catch) is that you can't get this deal over delivery apps, so you can't order it through Deliveroo with the sweet free delivery promo at the moment, but you can order through the GYG app or the website, or in drive thru, takeaway, and pick up.
Cheap burritos and bowls are available at all of the Guzman stores across the country, and honestly this is such a blessing especially when the supermarket shelves are looking pretty grim at the moment.