PEDESTRIAN.TV has teamed up with Baileys to remind you to indulge with your friends.
At the end of last year, my life started to change super quickly. We were out of lockdown again, I'd left my comfy job of five years and was never at home. I was filling my days to the brim and felt completely overwhelmed.
In theory, everything was great. But, after a few years of doing absolutely nothin', the fast pace and lack of predictability had thrown me for a loop.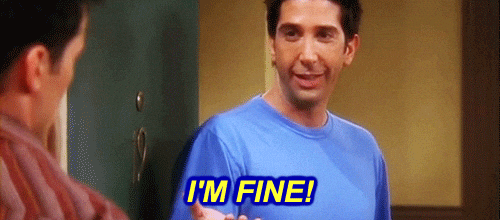 In response to the chaos, I made one big, dumb choice. Instead of putting in some healthy boundaries where I had enough time to recharge, or just slowing down on a slew of events, I whipped my entire social life off the table and entered my hermit era.
Taking time for myself had seemed like the right move. I had this vision that I'd re-emerge rejuvenated and ready to party.
Oh, how wrong I was. If anything, it showed me all the reasons I shouldn't have peaced out in the first place. I needed my mates during that overwhelming period — but I also need them in general. Hindsight is 20-20, baby.
If you're also cramming too much in and tempted to hit pause on your social life, learn from my stupid mistakes and consider the below first.
There's no 'right' way to do friendship
Growing up with Friends as the north star for how to spend your 20s, I assumed that's what adult friendships should be like. Today, my TikTok feed still reflects it. Close-knit groups of friends, dressed impeccably and out on the town flood my feed. But despite what pop culture shoves down our throats, we don't have to spend all our time in our friends' pockets.
Spending some quiet time at home can still be relaxing with low-maintenance friends. If I was ever to take another pause, I'd invite one of those friends over and do a whole lotta nothing with them. Whether it's just having a cup of tea or silently watching TikToks next to each other on the couch, that's enough. Elevate the low-key hang by whipping up a fancy treat like a Baileys hot chocolate before beelining back to the couch. A swirl of that Irish Cream Liqueur will give you some bonus vanilla and choc flavours to level up any sweet recipe. Extra whipped cream on top like this, only.
Good friends push you
When I wasn't seeing my friends, I ended up spending my extra time wallowing. The social pause wasn't doing me any good, but I was too close to the situation to tell. But good friends aren't too close to it. They can (lovingly) hit you with the hard truths to nudge you in the right direction — even when you don't want to hear it. (Do we ever want to hear it?) My pals certainly would have pulled me out of this silly phase earlier if I'd given them the chance.
We learn from our friends
We're always gathering and sharing information with pals. Whether it's pieces of each other's culture, a random trivia fact, or a book that will change our lives, we pick up more than we realise.
My best bud's love language is food. She basically taught me how to cook when we were younger. And it was sharing recipes, cooking together and eating our weird concoctions when we were housemates that got us through multiple lockdowns.
Like my mate Laura and I, food brings us together. So, get into the kitchen with your pals and work towards the common goal of creating something delish. For a boujee treat, show your pal how to make Baileys French Toast like this for dinner, because why the hell not? Even if you're pulling back on partying, a girl's gotta eat. So, make mealtimes a shared experience.
Friendships make us happier
Sometimes catching up with friends when life is hectic might feel like more work than what it's worth. But unlike the dentist, they're important appointments you shouldn't put off. Research has found high life satisfaction and better overall health and happiness are associated with having friends. So, keep fostering those friendships.
At first, freeing myself from social obligations flooded me with relief but then, naturally, I felt lonelier. Who would have thought?! Dialling down my social life instead of ditching it entirely would have given me the doses of friendship I (and we all) still need.
Your other relationships benefit
Unlike fam or work mates, where you're stuck together whether you like it or not, the friends we keep are entirely up to us. Building my social circle taught me how to treat everyone else better.
I would find new friends, want to foster the early embers of that precious relationship, and then maintain them with a lot of love, effort and commitment. Sustaining those friendships showed me where I was falling short in others. Whoopsie daisy.
Putting the same level of care into building all my other relationships – especially ones I might have taken for granted as always being there – has made me a better relative and colleague. Unless you want to be a terrible sibling again, keep your friendships strong.
Your options don't have to be dancing 'till dawn or doing nothing at all. If you're feeling overwhelmed, still celebrate the small things with mates at home and then kick 'em out by 10pm. Dress up, set your table and light the most luxurious candle you own — on a regular old Thursday night. Have some crusty bread, a creamy pasta and a classy cocktail on the side. You'll feel way better than watching your tenth Netflix movie in bed for the week. And, because you're making it at home, seize the opportunity to enjoy an Espresso Martini without it costing an arm and a leg. Add a bit of Baileys to the bevvy to give it a creamy, luxurious twist!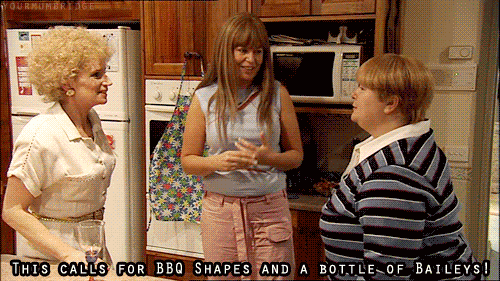 While I still think there is some merit in taking a small break from your social life, I'd handle it very differently next time. For starters, I'd still actually see friends in chill settings and give the break a set timeframe. My biggest regret about the pause was the way I approached (or, didn't approach) it with my friends. Give them a heads up — they love you and need you for all of the above, too.
Baileys is only available to those over 18 years of age. Please drink responsibly.
Image: Grey's Anatomy