PEDESTRIAN.TV

 has teamed up with 7-Eleven and Chupa Chups to get you slurping your way down memory lane.
Ever thought to yourself, 'Geez, I'd love a Slurpee, but I'd also love a good ol' Chupa Chups… I wish they were somehow combined'?
Well, my dear friend, you'll be ecstatic to find out that 7-Eleven and Chupa Chups have teamed up to create two new Slurpee flavours… and they're giving them away for free tomorrow. What a beautiful weekend this is shaping up to be.
The 2 new flavours – everyone's childhood favourites, Chupa Chups Strawberry and Cream and Chupa Chups Watermelon – will be yours for free at 4 selected stores for 4 hours tomorrow. So you better run, Forrest, run.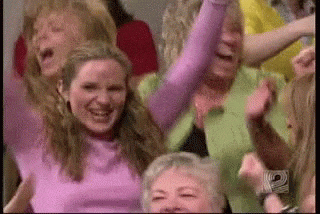 "What are the 4 selected shops?" you ask. Great question. You can nab a freebie from one of the following 7-Eleven stores across Sydney, Melbourne, Brisbane and Perth:
– 231 George Street, Brisbane.
– 611 Hay Street, Perth.
– 600 Collins Street, Melbourne.
– 815 George St, Sydney.
"What time?" you also ask. Another great question. Tomorrow (Feb 23rd, to be precise) between 12pm and 4pm.
Phew. Glad we got the facts out the way.
The latest collab between 7-Eleven and Chupa Chups is a huge mood for multiple reasons. Aside from the fact that Strawberry and Cream and Watermelon are two iconic flavours for the palette, the idea of a Chupa Chups-flavoured Slurpee in general is sure to set all of us on a trip down memory lane.
I mean, come on, it's like everyone's childhood in the form of a delicious brain-freeze-inducing beverage.
I've already disassociated back to a time at primary school birthday parties when I'd literally scour through the lolly-bags in search of Chupa Chups. If I could find a Chupa Chups, the party was lit. If not, I'd give them major 'tude. (I was a super likeable kid.)
Anyway, I digress. Head on down to the above-mentioned stores tomorrow between 12pm and 4pm, and be one of the first to get amongst the nostalgic goodness.
Image: iStock / AntonioGuillem