Summer's well and truly on its way, and eskys, bottom shelves of fridges, and garages corners are being cleared out for the return of the drink we know as beer. Yes, the desire for an ice-cold precious bevington is increasing once again, and our collective thirst is unmatched after this absolute Hell Year. So, there is truly no better time to consider this: a 100-can slab of beer.
Cast your minds back to about this time last year, when Pabst Blue Ribbon unleashed the 99-can slab in the US (which then found its way to Australia earlier this year). Well, now the maniacs over at Craft Cartel Liquor have gone precisely one (1) can better and launched a 100-tinnie case of Froth Whitlams.
Bloody hell cop a load of this thing.
I put it to you that this impending summer, with Aussies emerging bleary-eyed from a long, hard, punishing winter, is the perfect time to go in with a couple of mates to bend the elbow and pray at the Esky altar.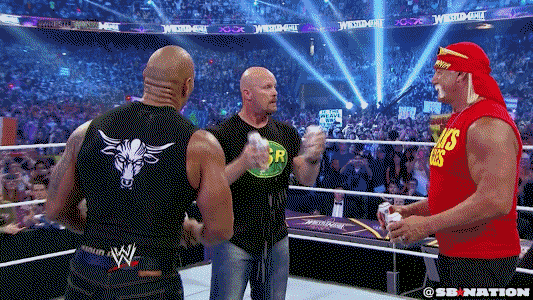 Precisely this.
Dropping in right ahead of the silly season, the 100-can slab features selected froth dogs from 25 different Aussie breweries, including Moon Dog, Young Henrys, Two Birds, Sauce Brewing, Yulli's Brews, Wayward, and heaps more.
If there's any reason you need to get into your parents' good books or you have a deep desire to be the #1 legend at the end-of-year pissup with your mates, this is a surefire way to get yourself a whole shitload of brownie points and elevated to god tier group chat member.
Legit, this thing is so hefty it comes in at around 40kg and you have to get two people to pick it up together. It's a solid slab of brewskis in a custom-made timber box – absolutely no fart-assing around here.
And look, let's be real. This thing comes with an equally as hefty price tag. The 100-can beer slab set you back $499 for the whole thing, but you cop the whole hunj of beers and then $200 worth of vouchers for the Craft Cartel website, so you can sling some tins to your mates (or maybe just some more for you to restock the box).
If you're keen to kick your summer off with a full top punt and nab yourself the bug tun of tins, you can register for a preorder now over on the Craft Cartel website.
May your stubby holder overfloweth.
Image: Supplied